Werewolf's Throat in Rauda Forest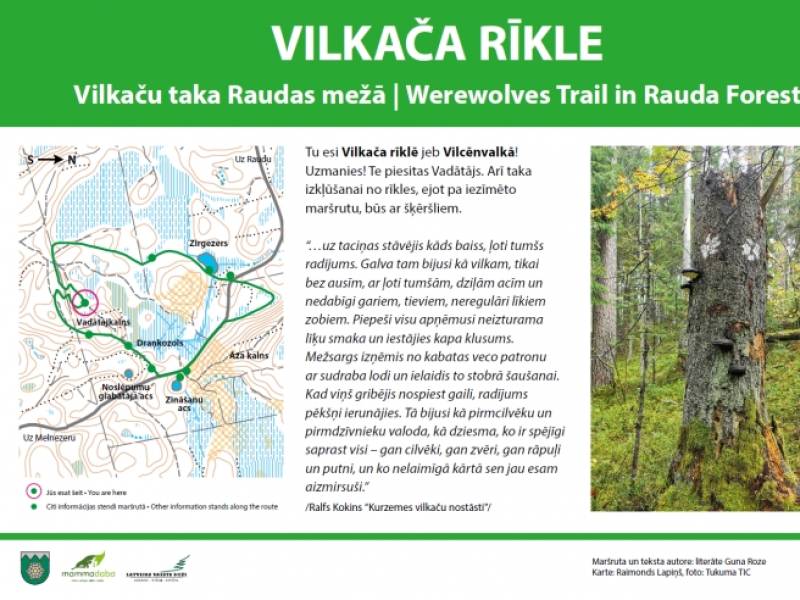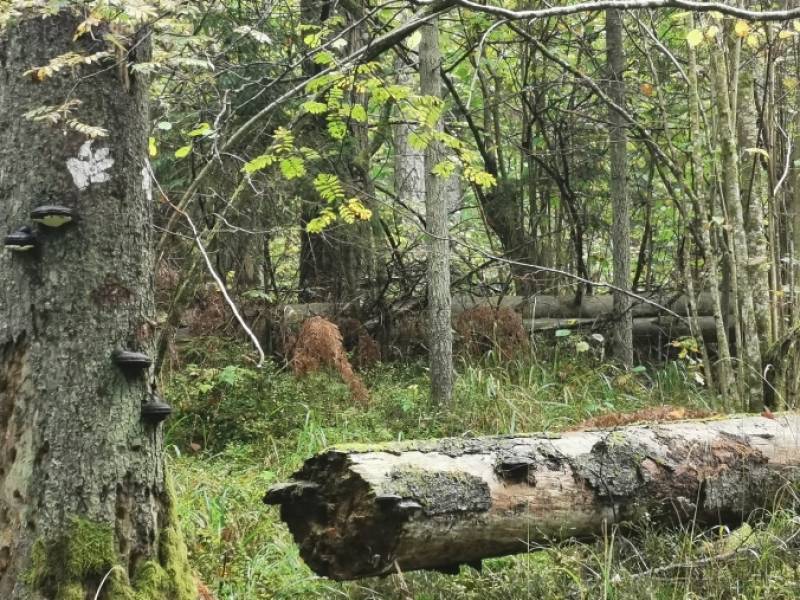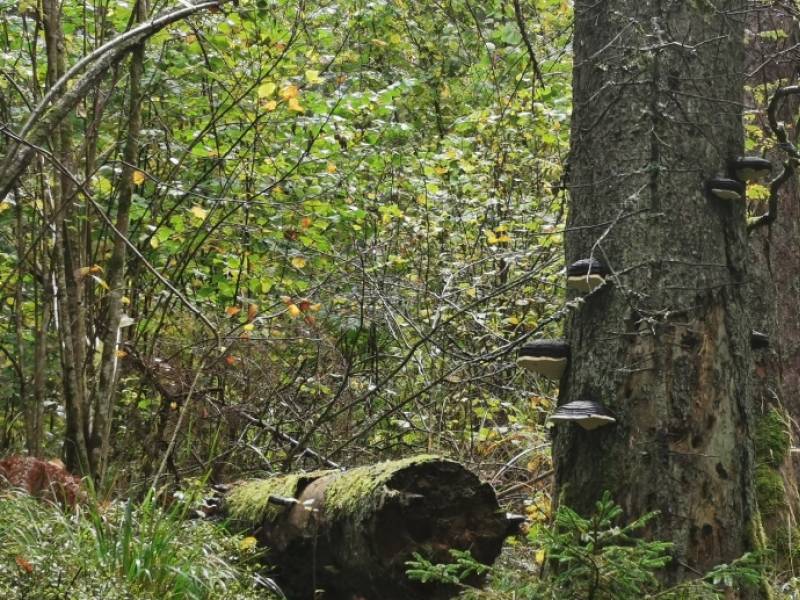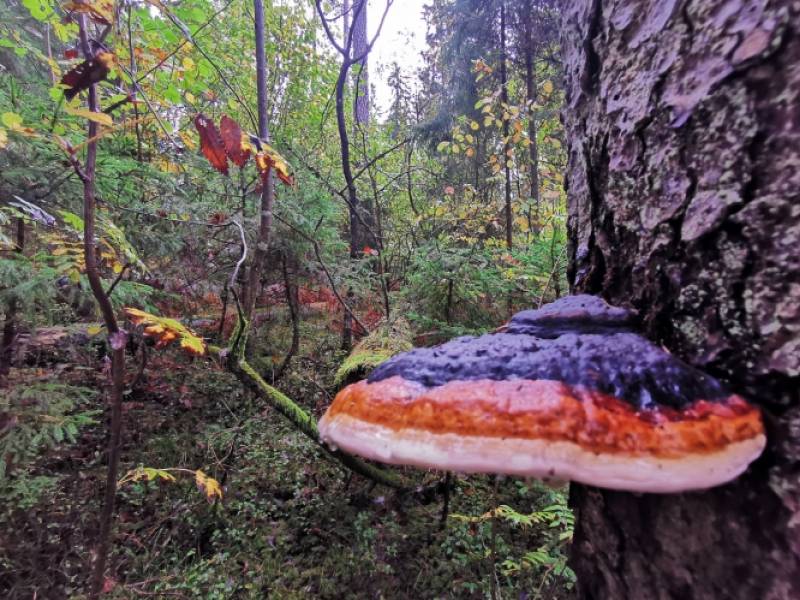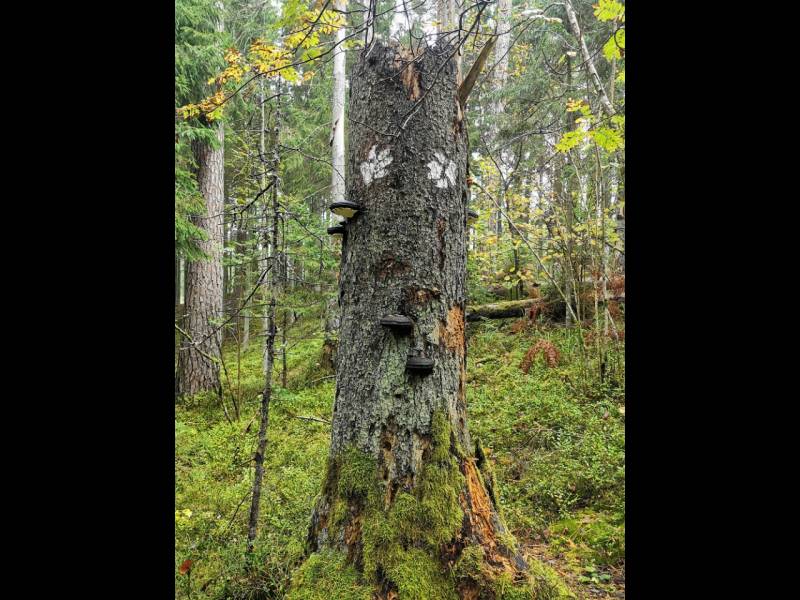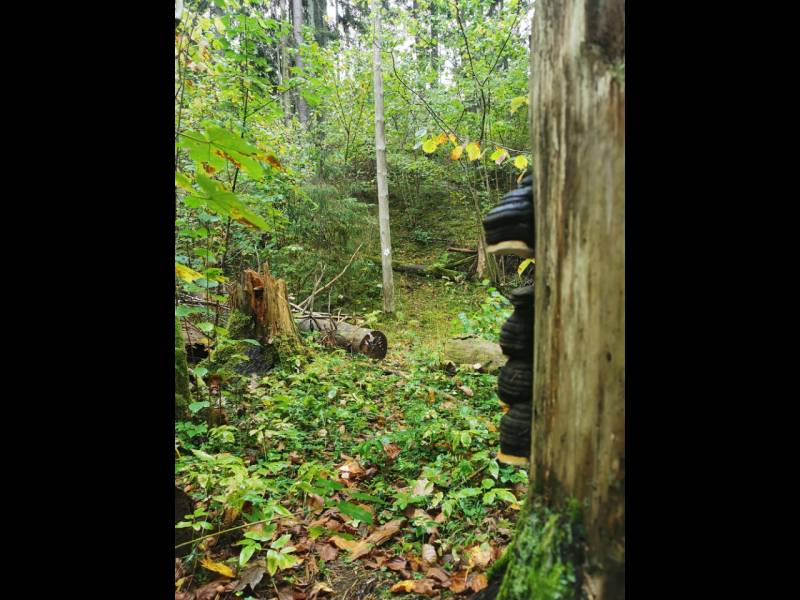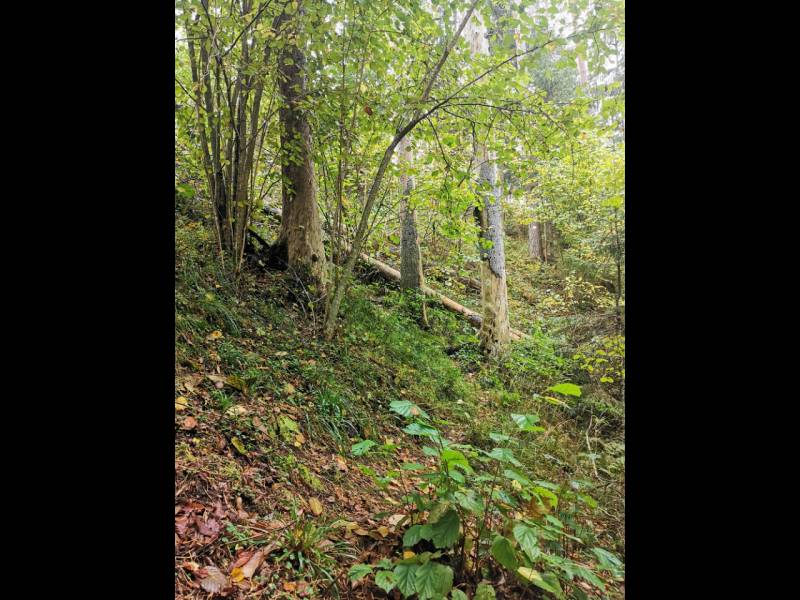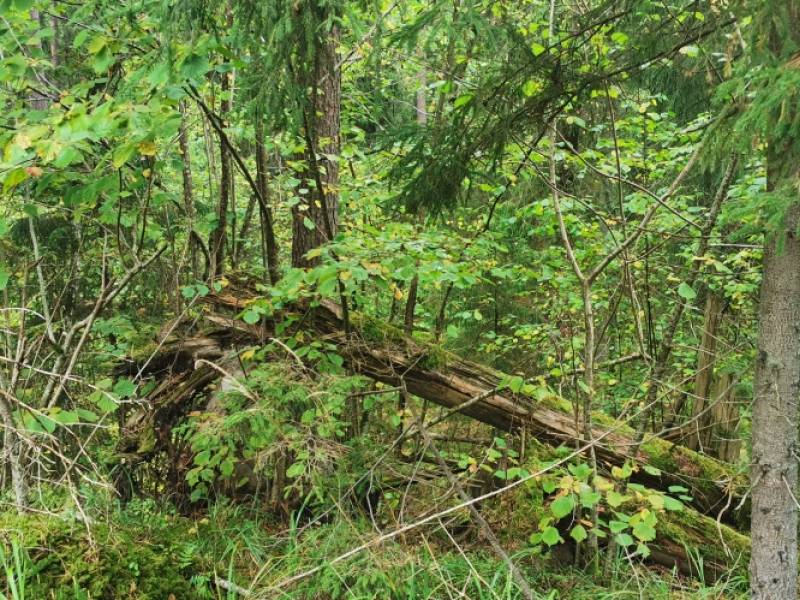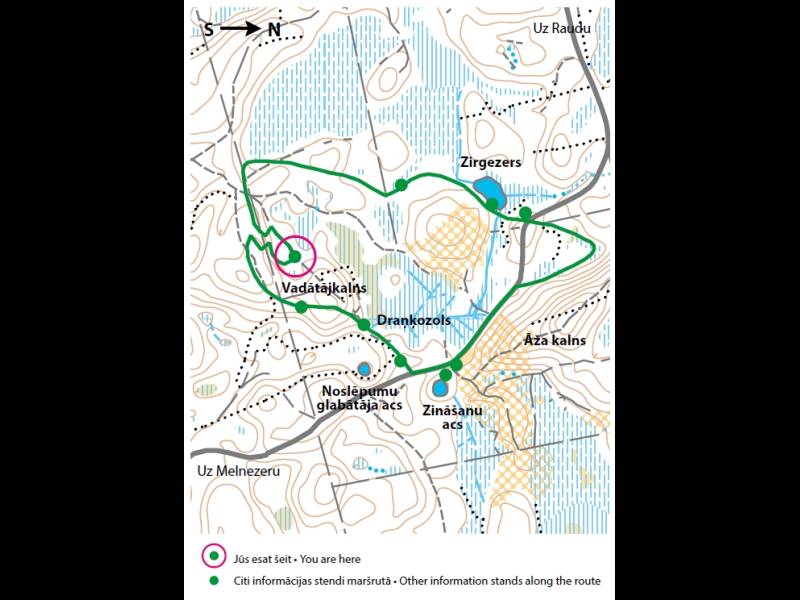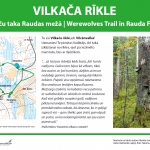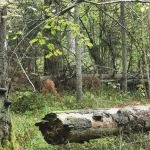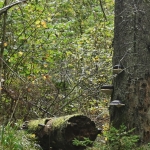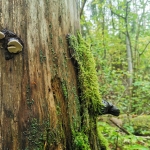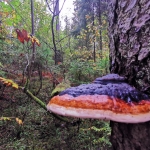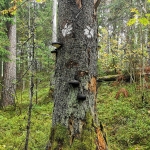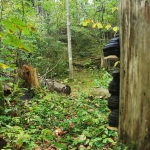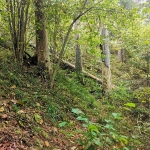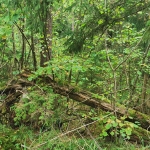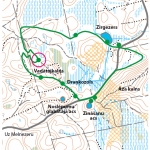 Description
If you are at the Werewolf's Throat - beware! People often get lost here. The marked trail leading out of the "throat" will also have some obstacles.
***
"...on the trail, there was an eerie, very dark creature. The head of a wolf, without ears, with very dark, deep eyes and unnaturally long, thin, irregular crooked teeth. Suddenly, everything was wrapped in an unbearable stench of decaying flesh and complete silence. The forest-guard took out from the pocket an old cartridge with a silver bullet and loaded it into the gun. When he wanted to press the trigger, the creature suddenly started talking. It was a sort of a primeval animalistic language like a chant that we all are capable of understanding but that we — people, animals, reptiles and birds alike — have unfortunately.
/Ralfs Kokins "Kurzemes vilkaču nostāsti"/
***
You can read about the stories of werewolves in Kurzeme in the book "Werewolf Tales of Kurzeme" by the theologian Ralph Kokin, but the stories recorded here - in the Raudas Forest, can be read here.
Contact information

Rauda forest, Sēme parish, Tukums region