Sculpture Catherine of Tukums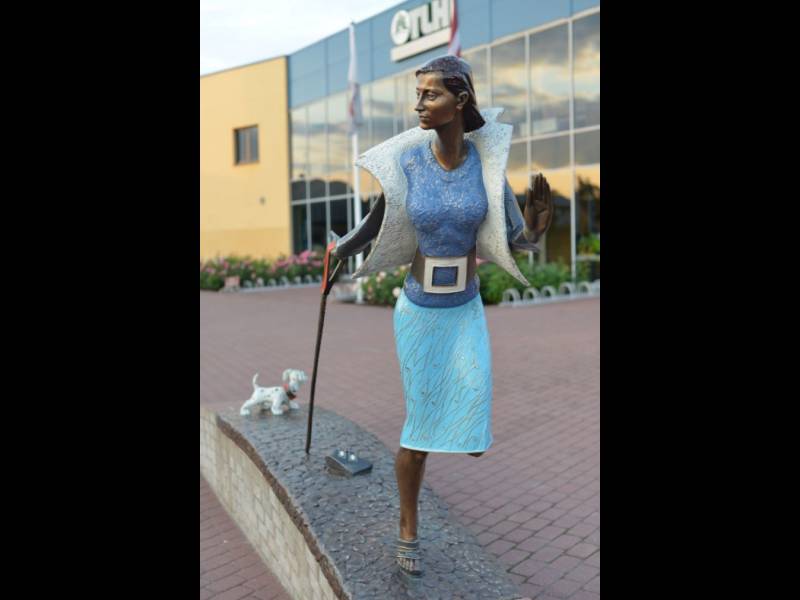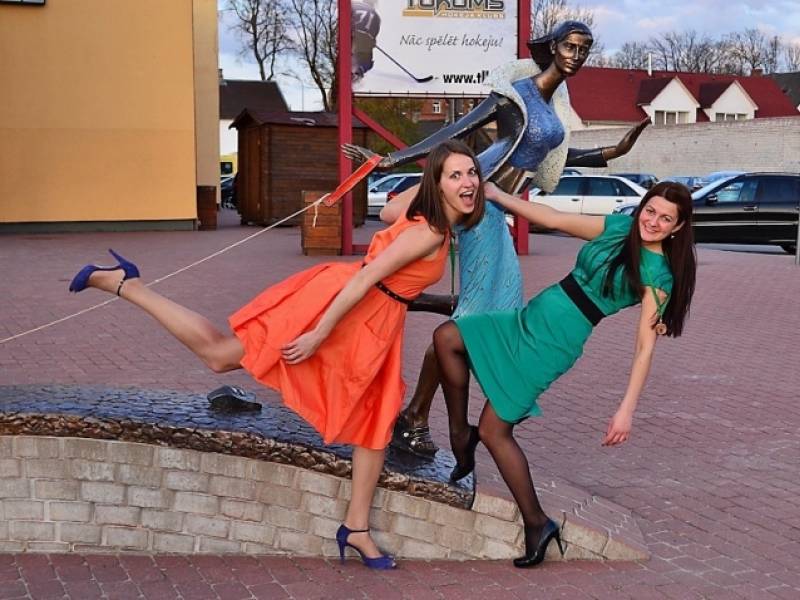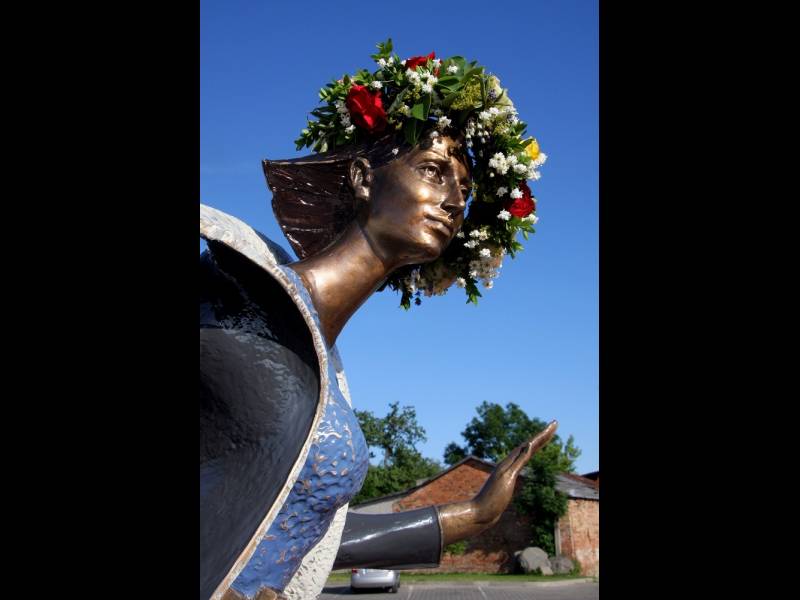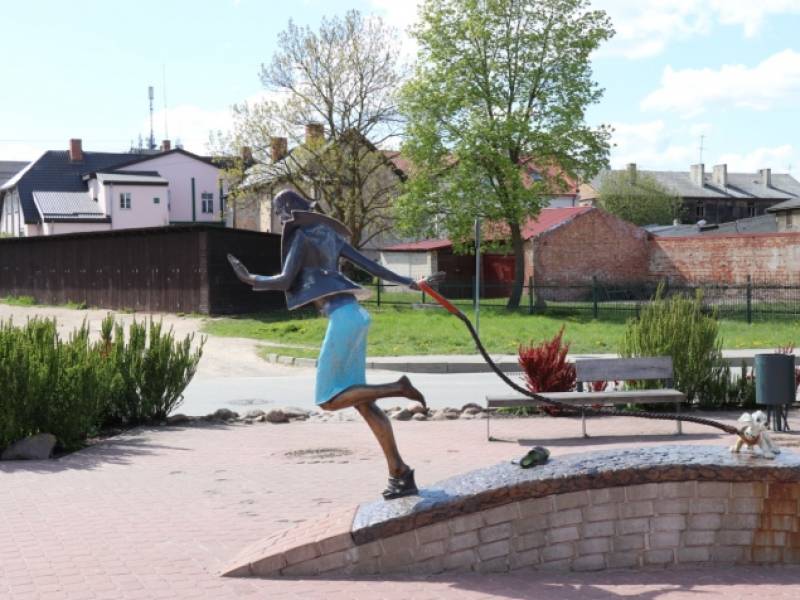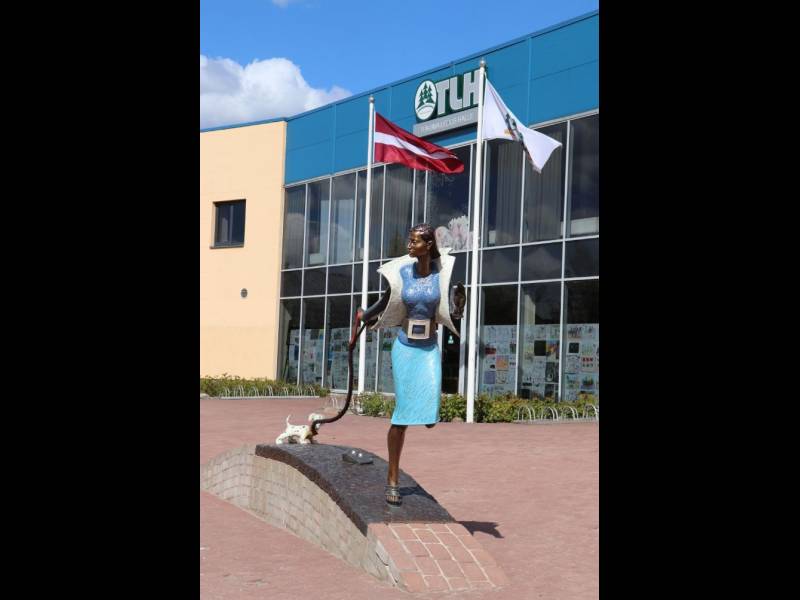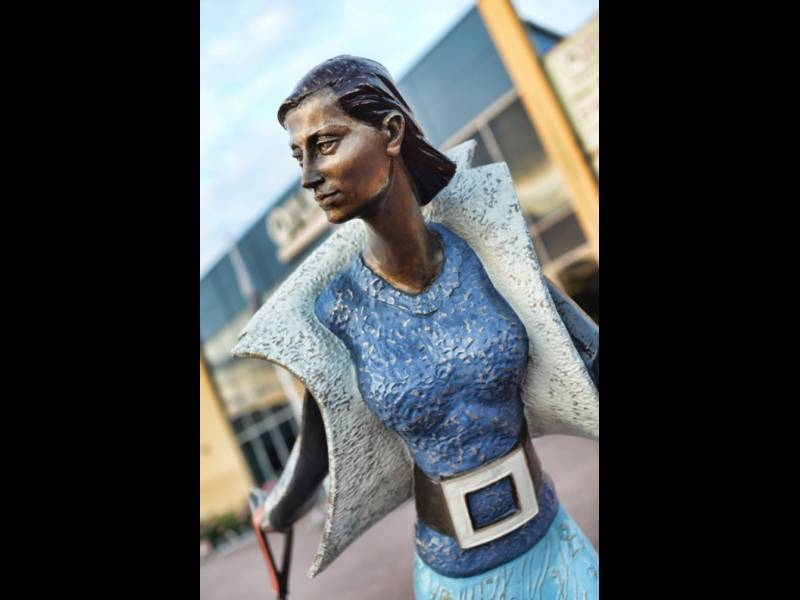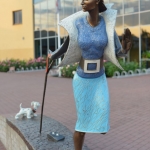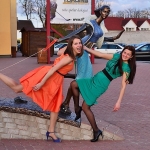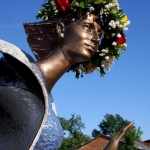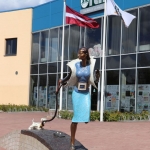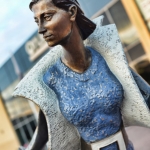 Description
She is kind. She is modern. She is one meter and eighty five centimetres tall. A lady with a dog. She is "Katrīna of Tukums", whose image is cast in coloured bronze and set up in the Catherine Square.
The square is formed in a place, which once was the area of warehouses. The square got its name from the event, which took place in 1795: the Russian tsarina Catherine II awarded Tukums the rights of a regional town.
The sculpture was funded by donations of local residents and the municipality financing and it was unveiled on 20 June 2009 during the Town Festival. Author – Valts Barkāns.
Contact information

Katrīnas Sq. next to Tukuma Ledus halles, Stadiona St. 3, Tukums