The Big Ķemeri bog and trail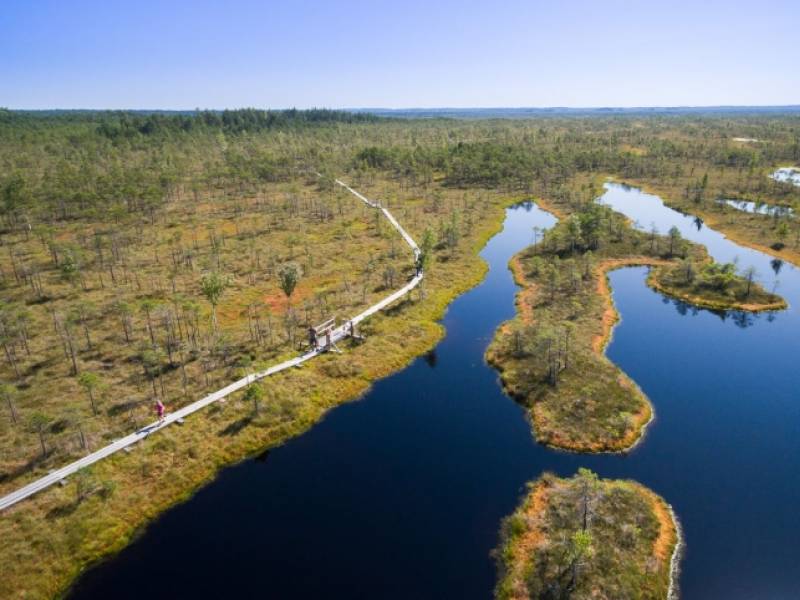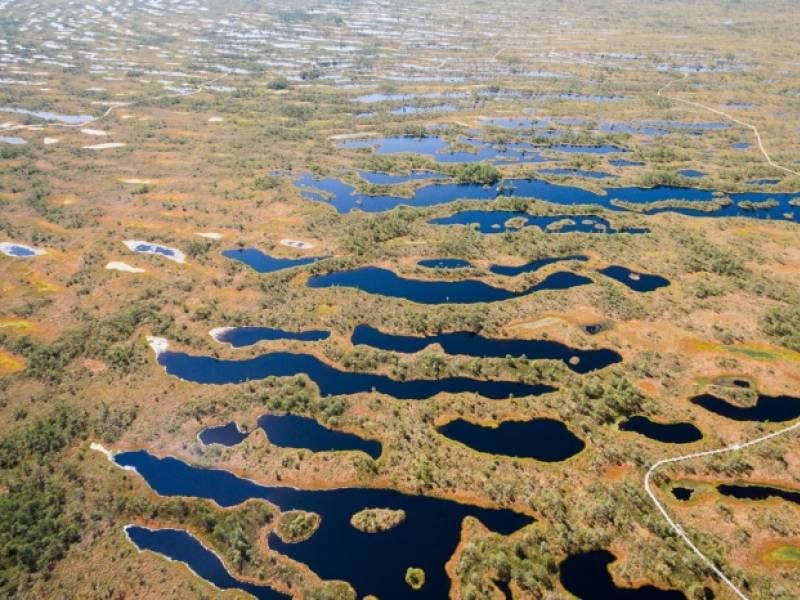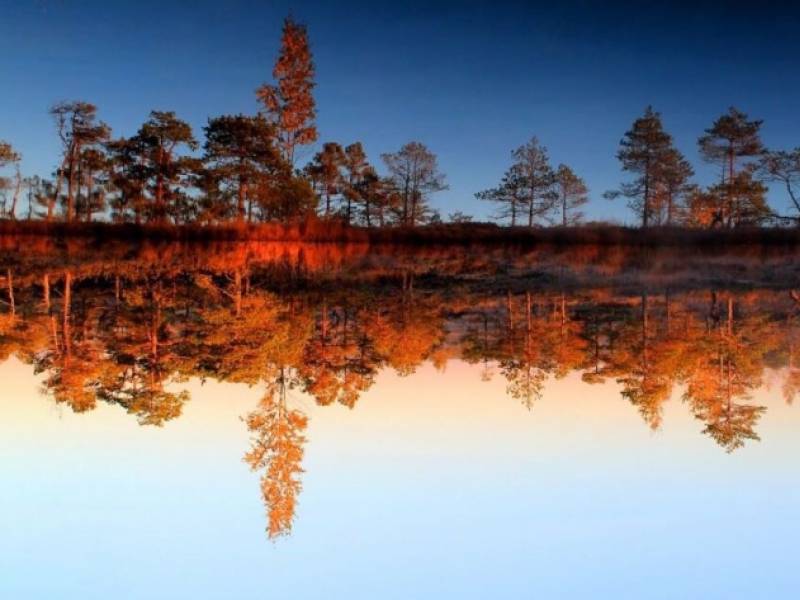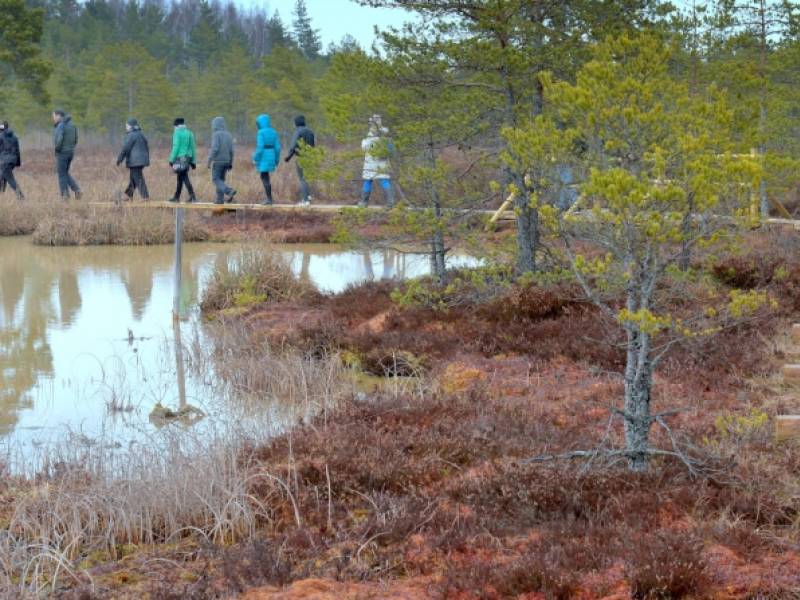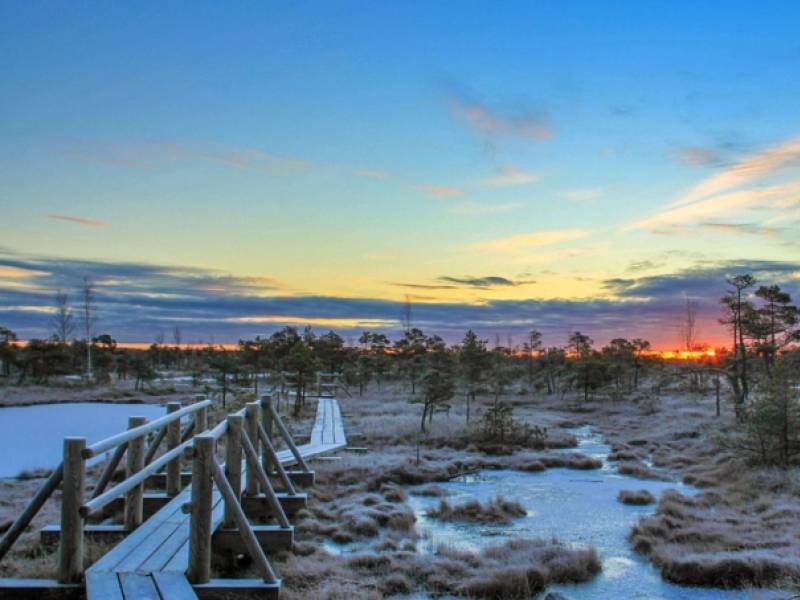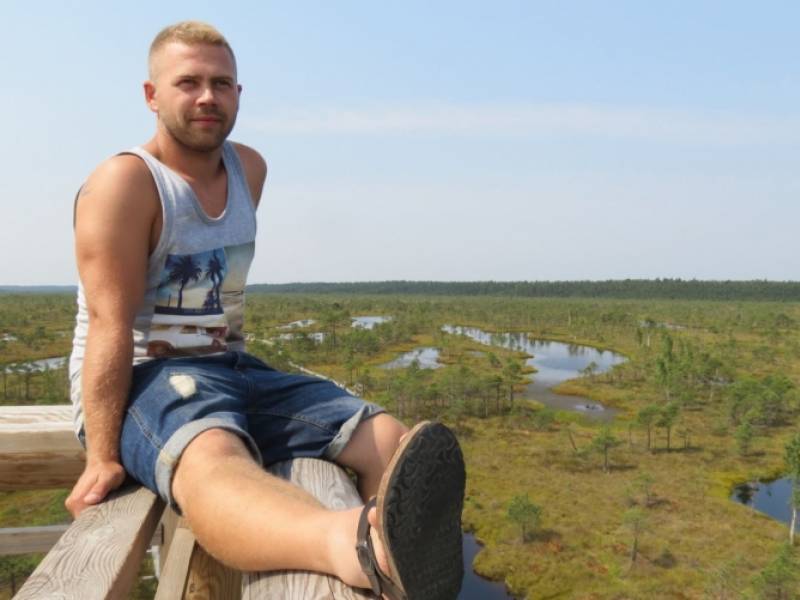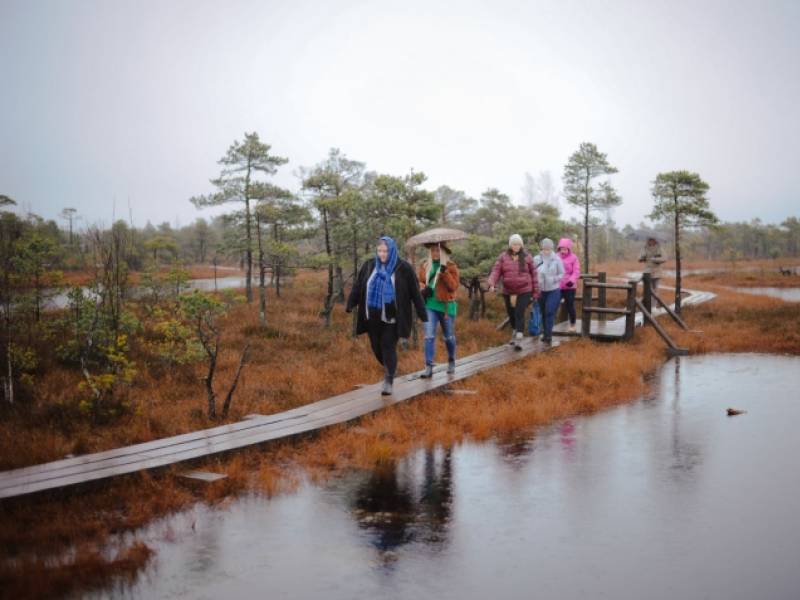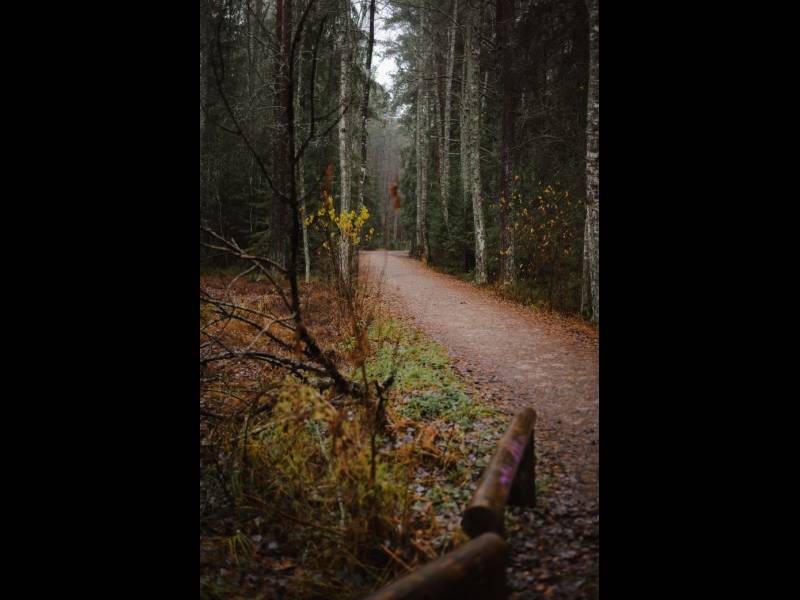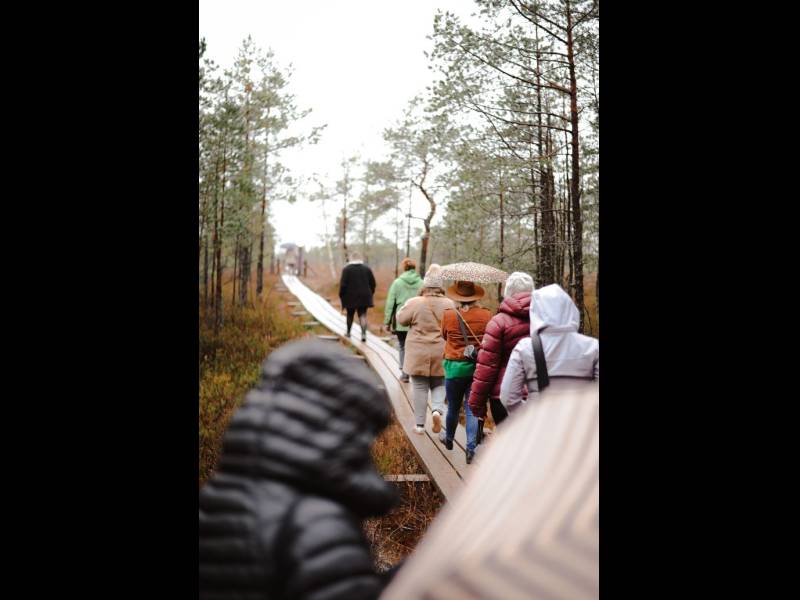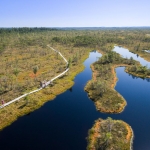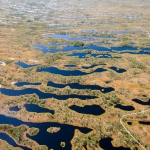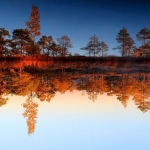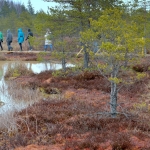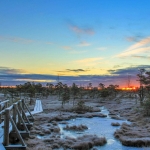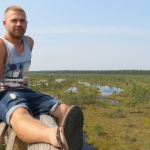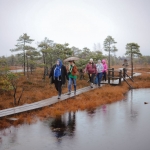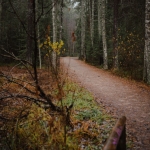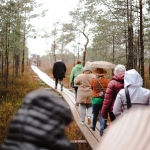 Description
The Big Ķemeri Bogis one of the high swamps, were over the course of last 8000 years, the sphagnos moss has formed. The moss has formed 8 metres of turf layer, and on the top, the moss is still alive and growing. The foodbridge will lead you to the kingdom of mosses, bog pine-trees, peaty pools, murky little lakes and scent of Marsh tea. By taling a careful look, you will be able to see insectivorous plant – sundew, and various birds – wood sandpiper, white wagtail and tree pipit. Fabulous walk accros wooden foodbridges in the intact raised bog!
The Great Bog boardwalk has two routes — the long route of 3.4 km and the small route of 1.4 km. The longer route includes a watchtower, from which you can observe the vastness and thousands upon thousands of ponds and lakes of the bog.
As you walk through the bog, please observe the indicated direction of movement. In wet weather conditions, the plank can be slippery. While on the boardwalk, please do not litter.
A brief insight into the boardwalk is available in the video here.
Entry fee

The walk along the trail is free of charge, but parking in the parking lot during the tourism season is 2 EUR.

Contact information

"Tīreļi", Slampe parish, Tukums region

Phone

(+371) 67730078