Imula Trail from Kauķa hill to Grote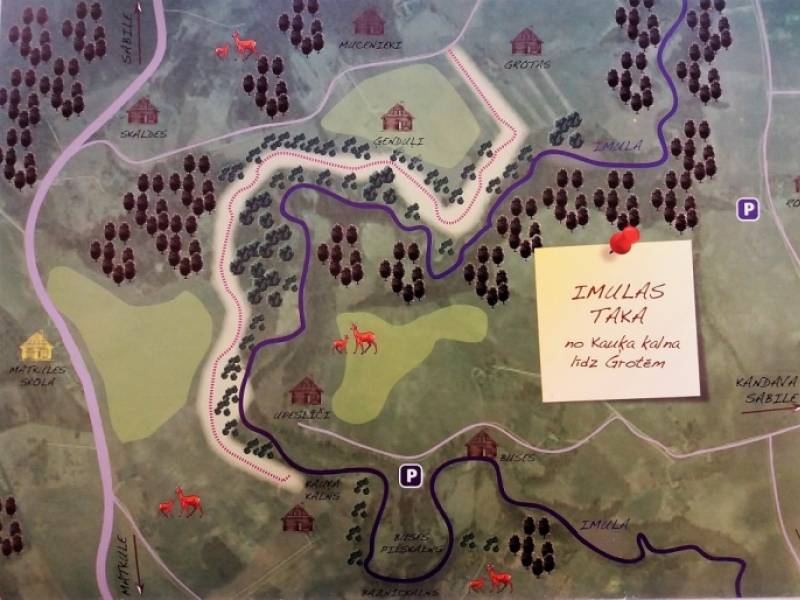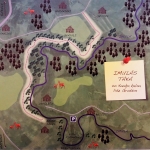 Description
The trail starts at Kauķis Hill. It is a continuation to the Imula trail leading from "Buses" to Kauķis Hill. Kauķis Hill is a tufa rock. Its name in the language of Courland meant the Lime Hill. Possibly, it is best viewed from the river side while boating. 
On the trail, you will see deep ravines with steep precipices, inundated streams due to beaver activity and landslides. People who know plenty about flowers will notice the pride of Imula valley — the perennial honesty, which is a protected plant and here grows in rather large stands. It has a peculiarly transparent white fruit, due to which in this area it is nicknamed Jewish money or money-flower.
The trail is best walked during the leafless season. It is rather wild and suitable for physically fit hikers. It is approximately 3.4 km long.
The trail leads through several private properties, therefore we ask that you do not wander off the trail without a good reason and do not disturb the property owners. It is recommended to keep dogs on leash and take your litter along to be discarded later.
Contact information

Aizupe, Vāne parish, Kandava region