Imula Trail from Buses to Kauķa Hill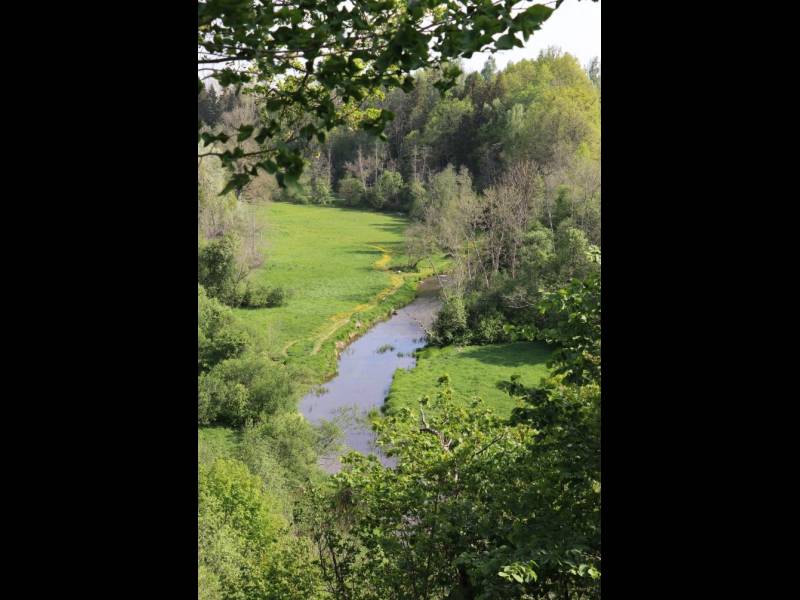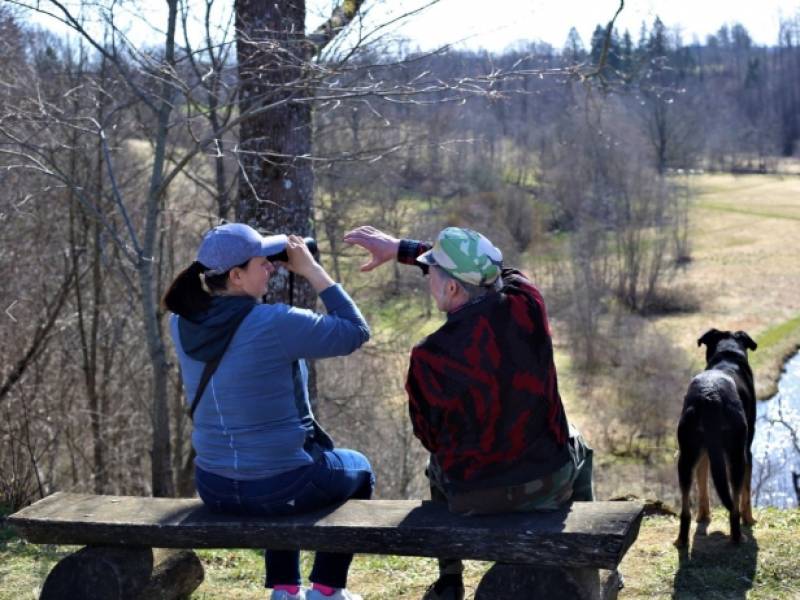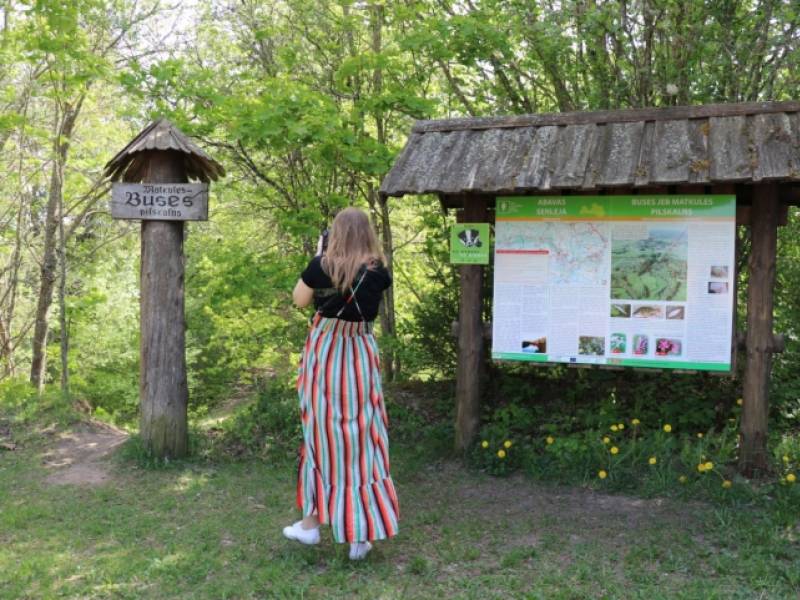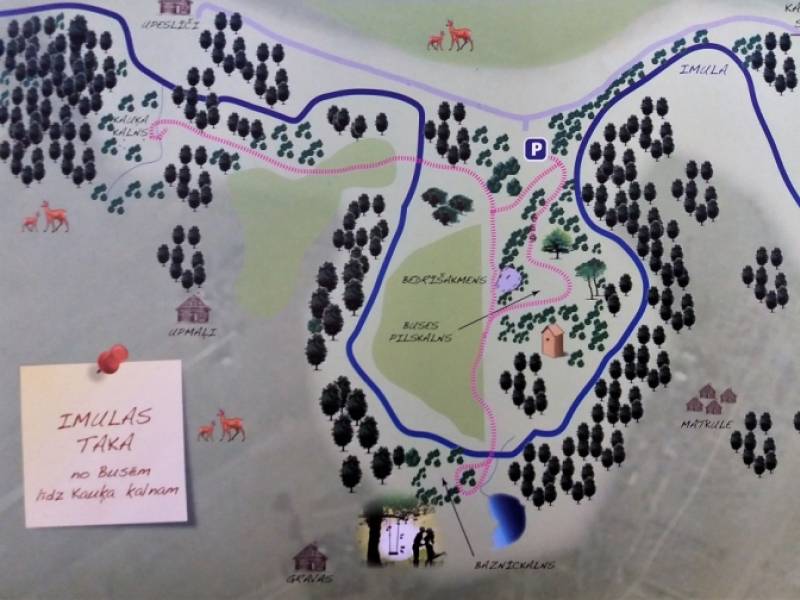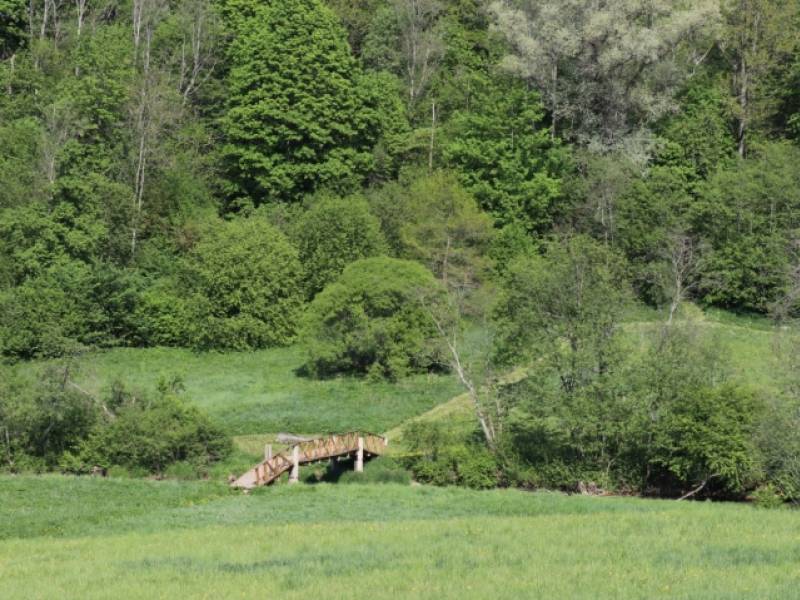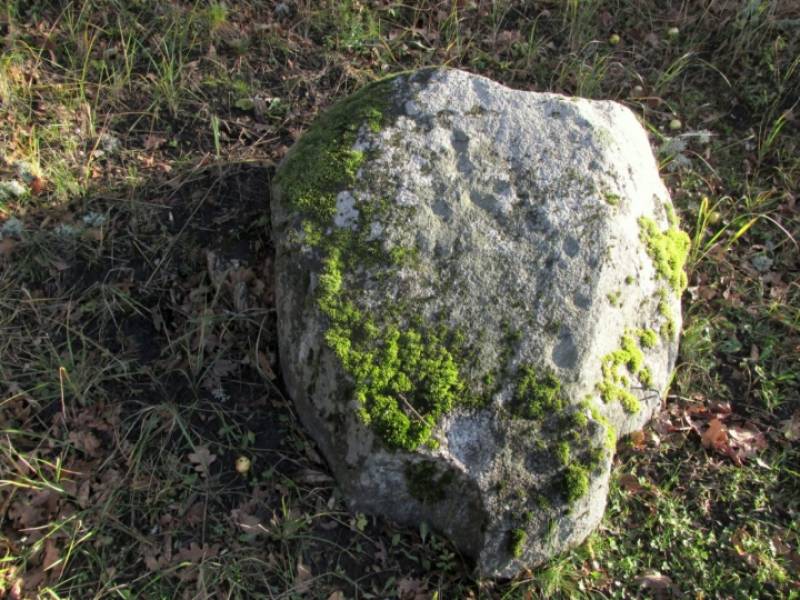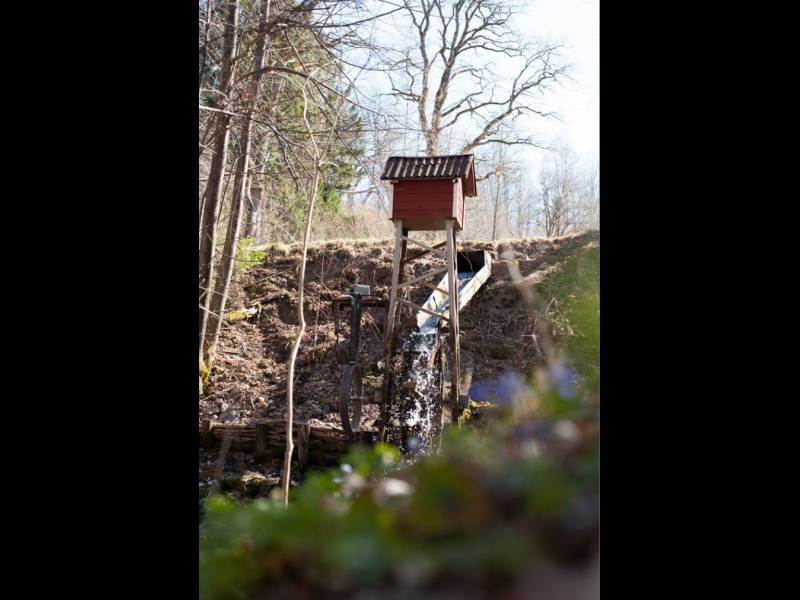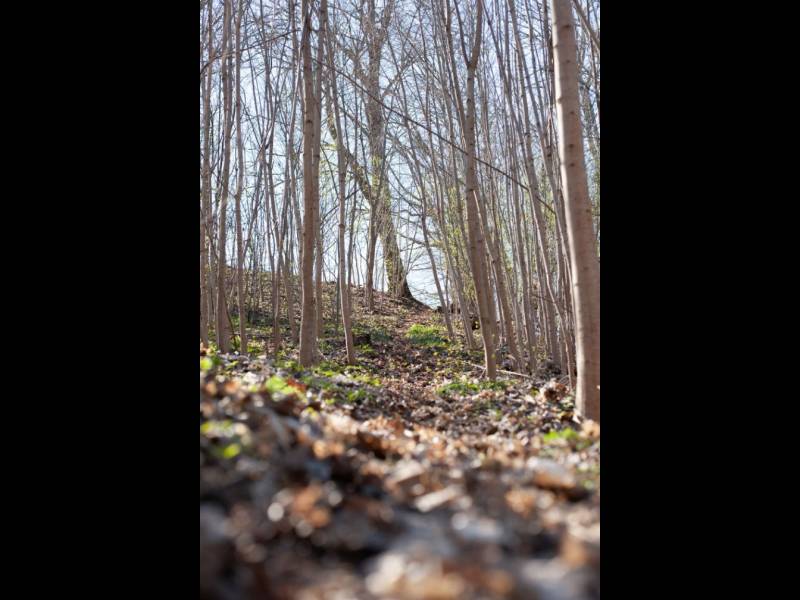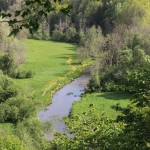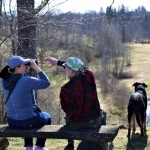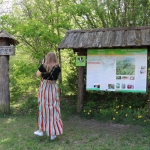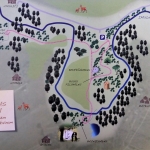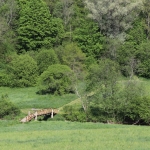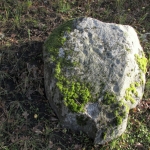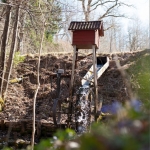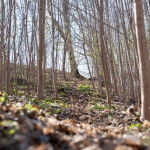 Description
The nature trail of Imula at the parking lot near the "Buse" house will be a good place to start a hike. At first climb up the hill to see the beautiful Imula river valley. At the centre of Buse or Matkule hillfort, a water cult site is set up; it is marked with three circles made of stones and a ritualistic bonfire place. As you cross the bridges of Imula river, you will reach the ancient cult site — the Church Hill.
As you continue towards Buse hillfort, at the foot of the hill, in the meadow you will find the boulder Bedrīšakmens. As you cross another bridge and continue up the hill on the steps, you will reach the destination of the trail — the Kauķis hill, where you can freshen up at the spring and then turn back to the starting point.
The trail is approximately 2.7 km long. It can be walked at any season, as you will enjoy wonderful sceneries of the valley and over the treetops.
The trail leads through several private properties, therefore we ask that you do not wander off the trail without a good reason and do not disturb the property owners. It is recommended to keep dogs on leash and take your litter along to be discarded later.