Horse trail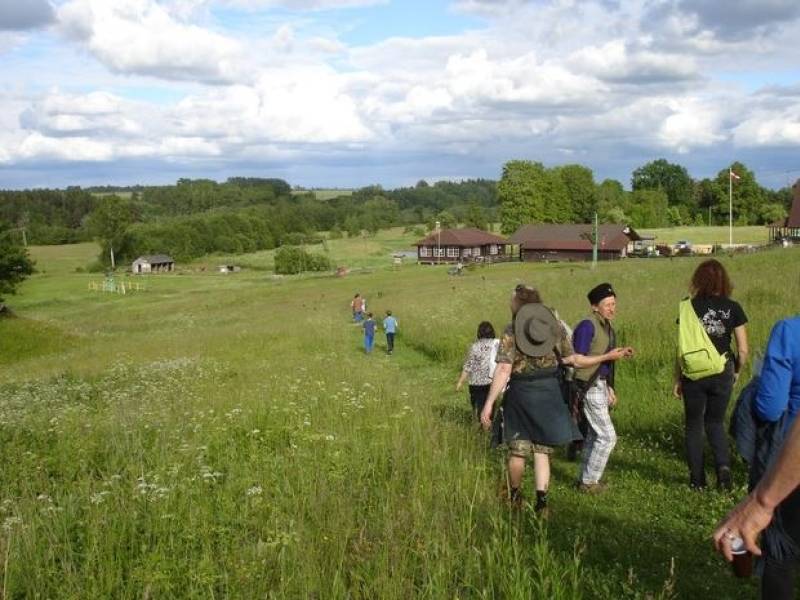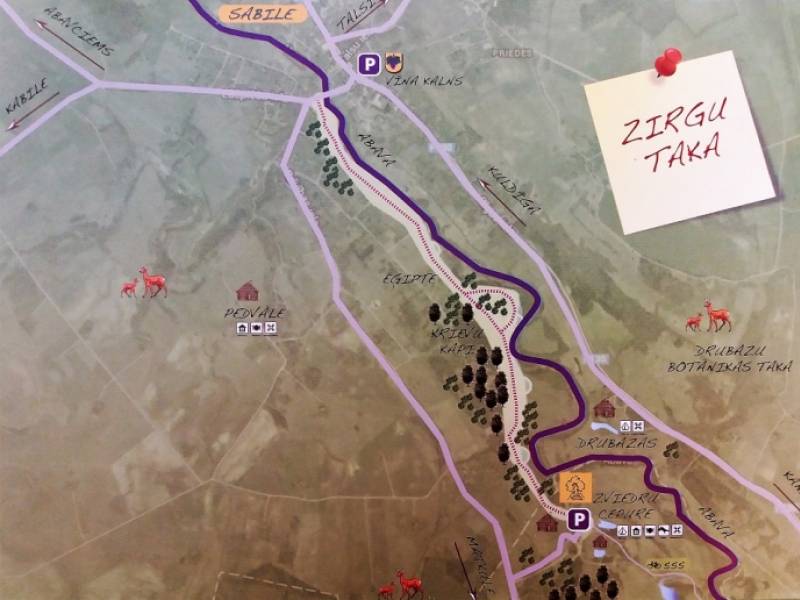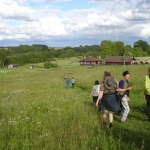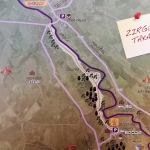 Description
The horse trail in the ancient Abava river valley will lead you from "Zviedru cepure" to Sabile and vice versa — from Sabile to "Zviedru cepure", offering to enjoy a wonderful scenery of the ancient Abava river valley. In the olden days, neighbours went each other in horse-drawn carts, and hay was brought back from the fields in carts, too.
While the landscape observed near "Zviedru cepure" has a smaller presence of people and more of meadows and bushes, then, as you get closer to Sabile, you will notice objects that are man-made. One of such objects is Sabile Russian Cemetery, which is an ancient hillside cemetery. It can be deduced from the ancient artefacts found there that the cemetery dates back to the 10th-11th century. It is said that the cemetery got its name from the fact that in the 17th century Russian and Swedish armies fought a battle nearby and the fallen Russian soldiers were buried here. As you get approach Sabile, you will have to cross the Egypt of Sabile. This is a recreational site popular amongst the locals. It once used to be a meadow, but now there is a beautiful pine tree stand on the banks of River Abava. It is possible that it was because of this spot that it was given the nickname Egypt.
A brief video about the trail is available here.
Contact information

Recreation complex "Zviedru cepure", "Piltiņi", Matkule parish, Tukums region

Phone

(+371) 26405405