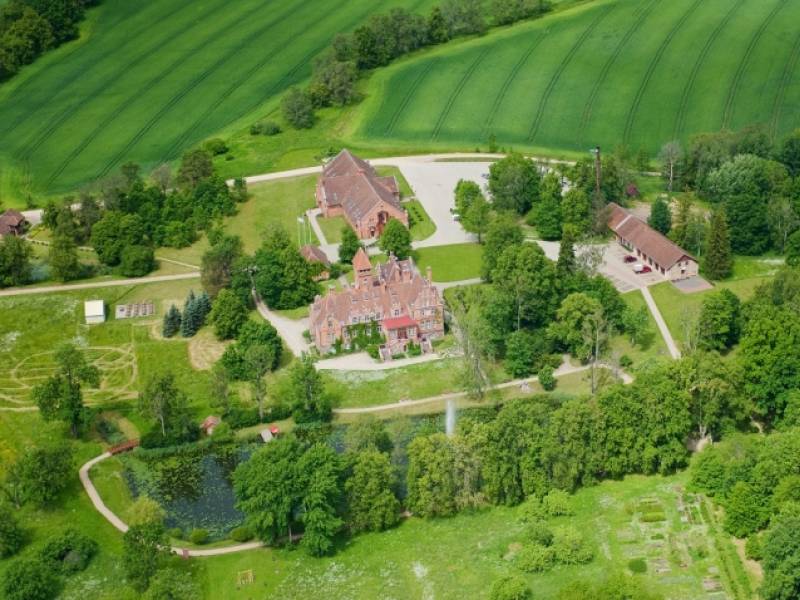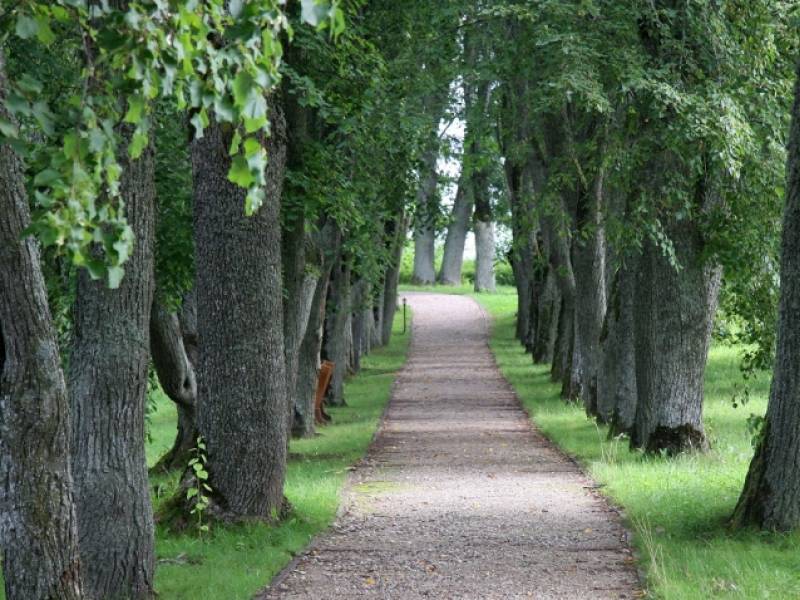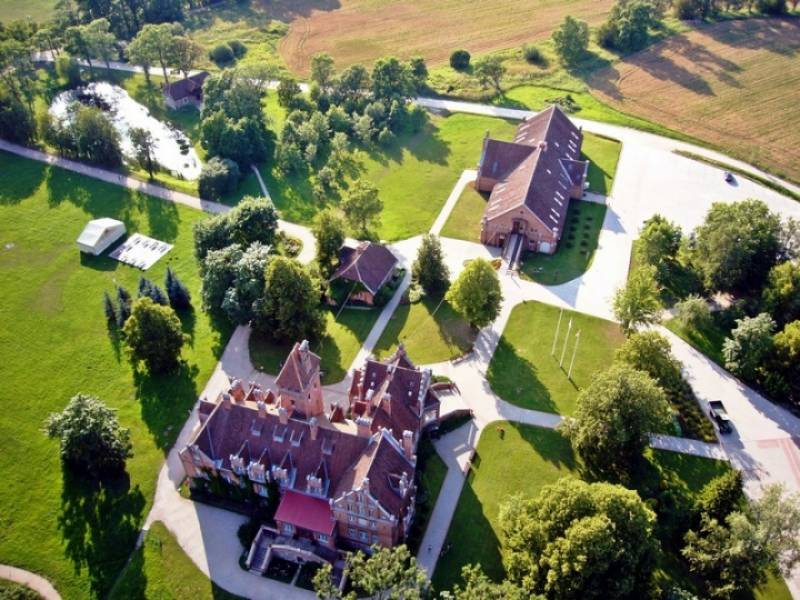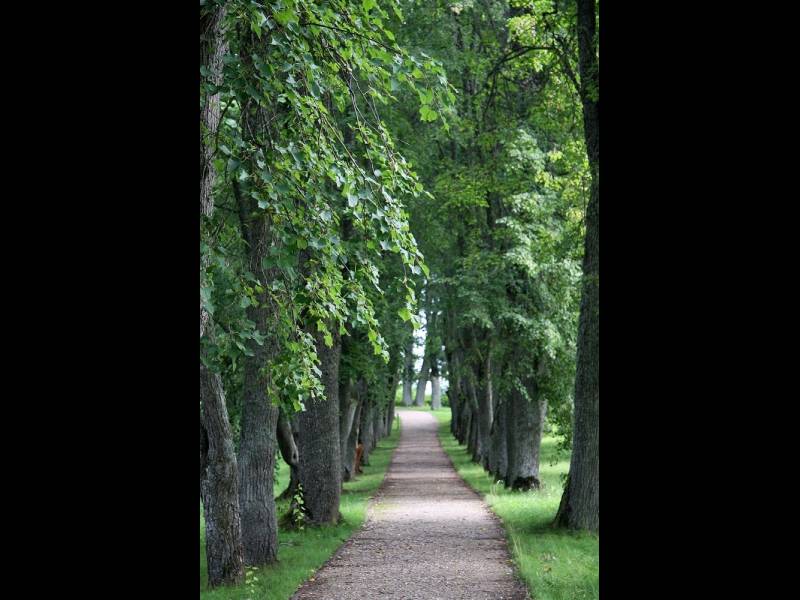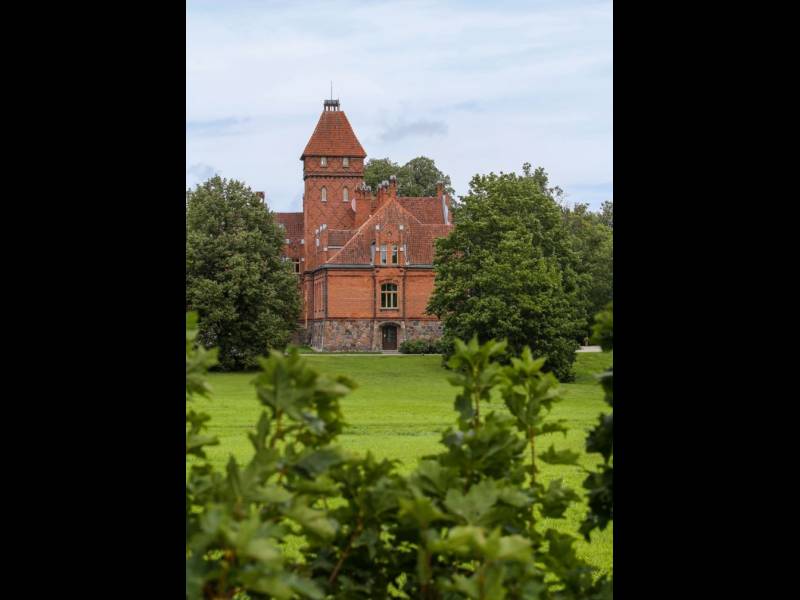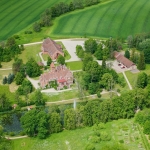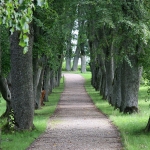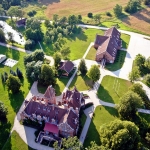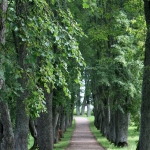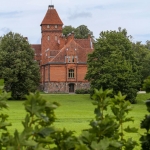 Description
The first records about Jaunmokas date back to the mid-16th century, but more rapid development of the manor took place later on. The park was set up in mid-19th century. Soon afterwards, the manor estate was bought by George Armitsted (1847–1912), who at that time was still a town councillor, but later became the most noteworthy Riga City mayor and, in 1901, according to the design by Wilhelm Bockslaff (1858–1945) built the currently standing Jaunmokas Palace.
Even though it appears that the park is only of secondary importance, nevertheless, its serene ambience and shade offered during the sweltering heat of the summer has always been an important part of the palace estate. The manor flourished at a time when uncountable exotic tree species were imported and introduced in Latvia, some of which were successful to adapt to our cold and changeable weather conditions.
Even though there is not a lot of written or photographic evidence about the park, it appears that the oak-trees and ash-trees witnessed how our reddish brown palace was built, while some of the apple trees and sweet cherries, which still bloom and yield harvest today, gave fruit to palace residents already back in the first half of the 20th century. Likewise, bright yellow wild tulips still adorn the lawns in the springtime.
A particular source of pride of the park is the centenarian lime tree alleys, which in mid-July are buzzing and on sunny days exude a mind-blowing scent.
Today, the palace is surrounded by lush rose bushes, vines, while apple trees, pear trees, plum trees, cherries and berry bushes ripen their fruits, bunches and clusters of herbal plants radiate aromas, while rhododendrons in the springtime prepare their brightly coloured blossoms, planted one-by-one by people important to the palace and to Latvia, as well as young couples that have celebrated their wedding day in Jaunmokas.
Entry fee

For free

Contact information

Jaunmoku Castle, Tumes parish, Tukums region

Working time

M.-Su. 9.00-17.00

Phone

(+371) 26187442, 63107125