News
18/12/2019
Travel Actively in Vicinity of Tukums!
Besides traditional active recreation, like horseback riding or cycling routes, hiking and paintball, the area of Tukums has many other things to offer. For example, "Zviedru cepure" (The Swedish Cap) in the Abava river valley is the very first and the fastest toboggan track in Latvia. Here on the Tukums side is something to do for both those who are cycling or hiking, as well as those who love skiing and activities.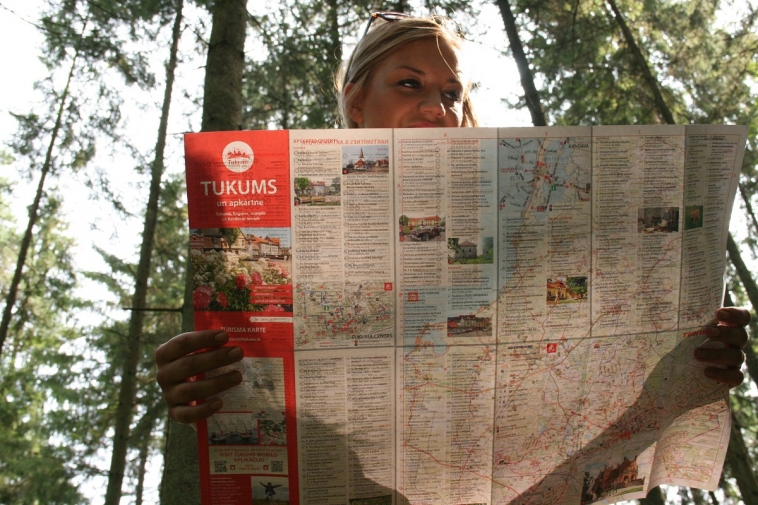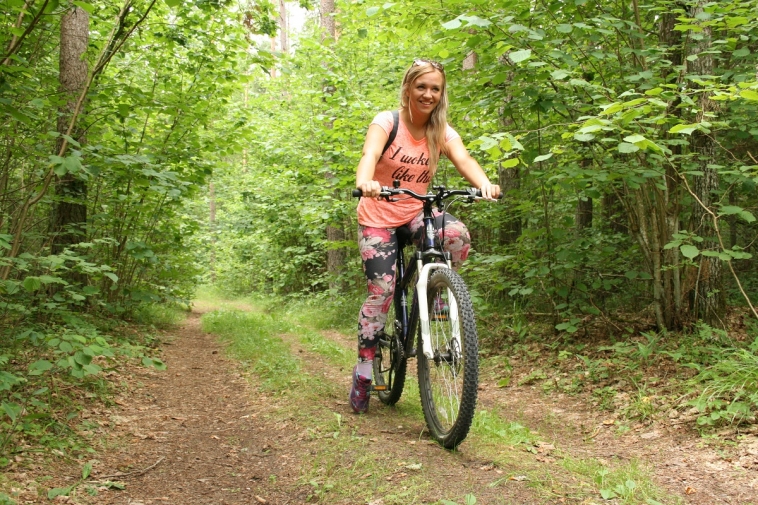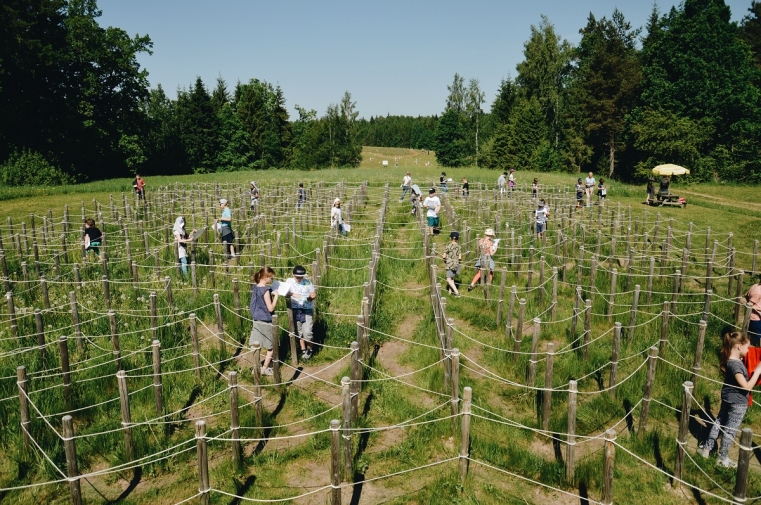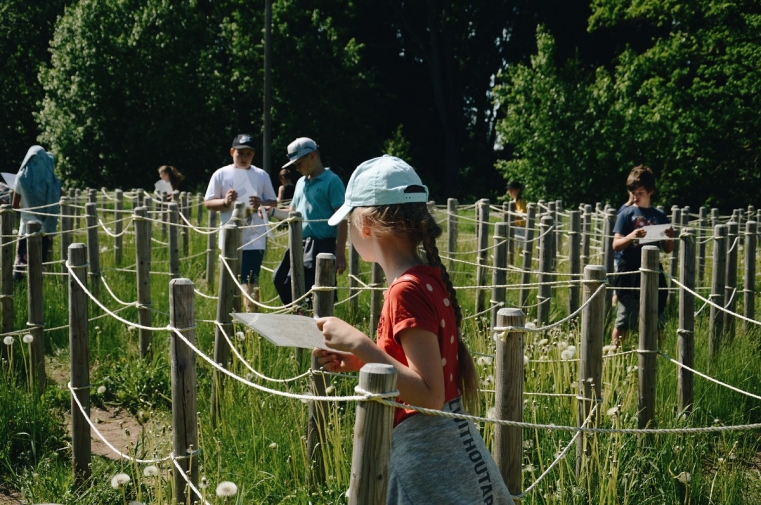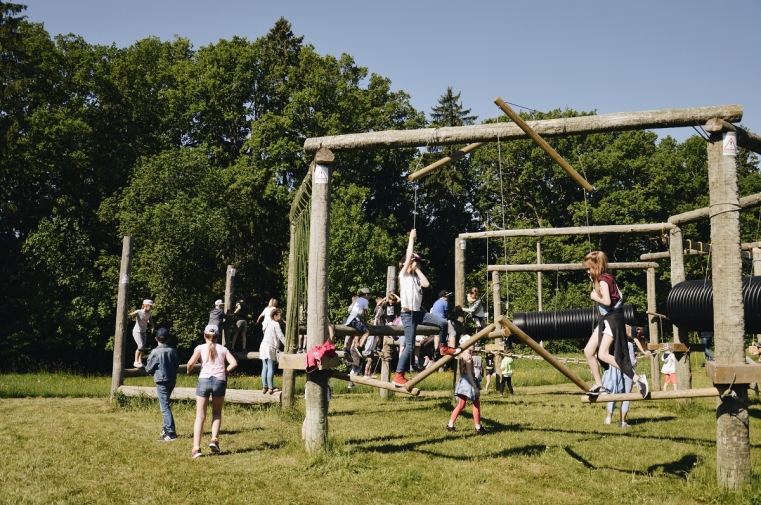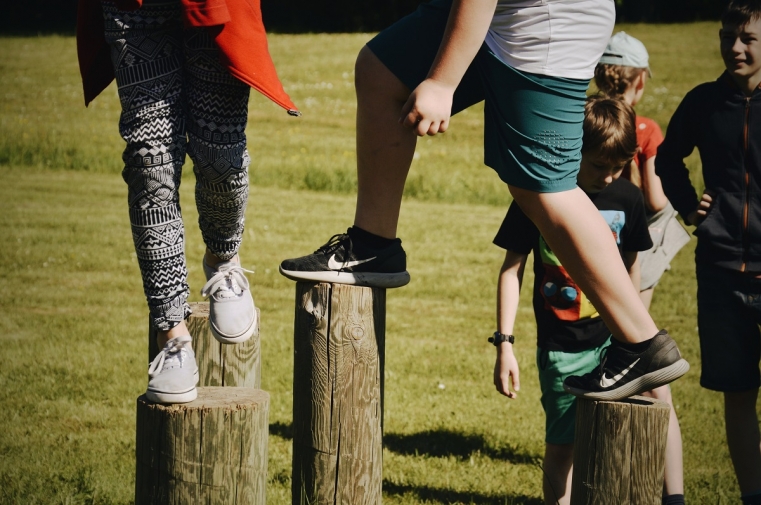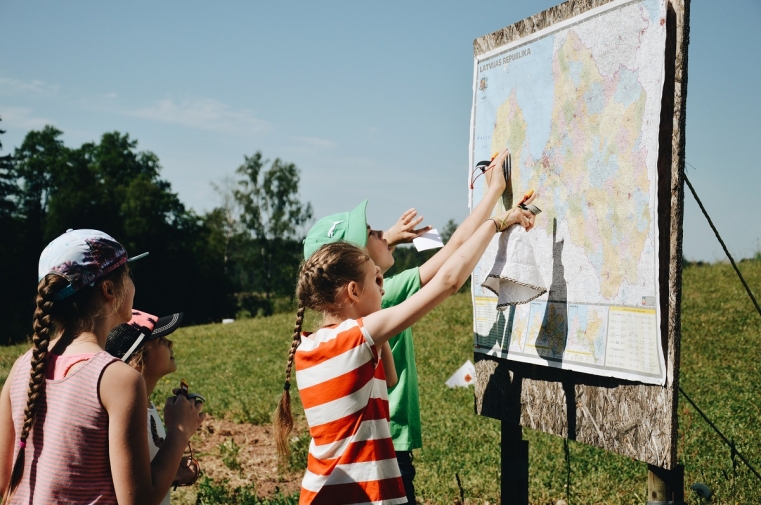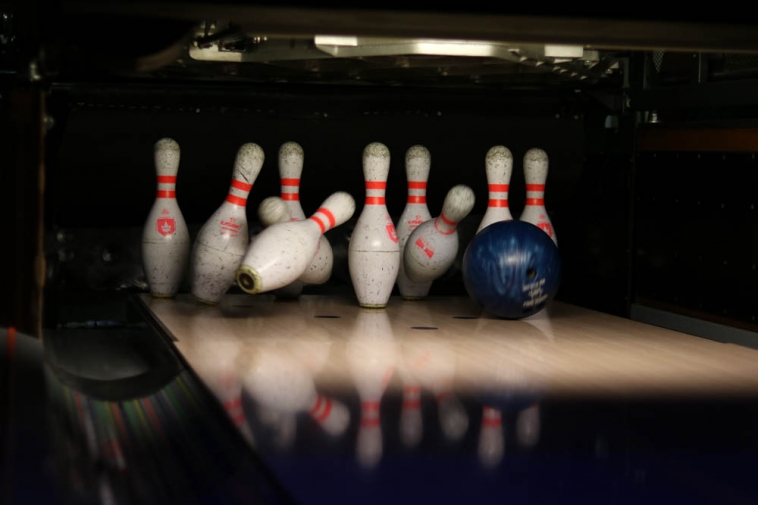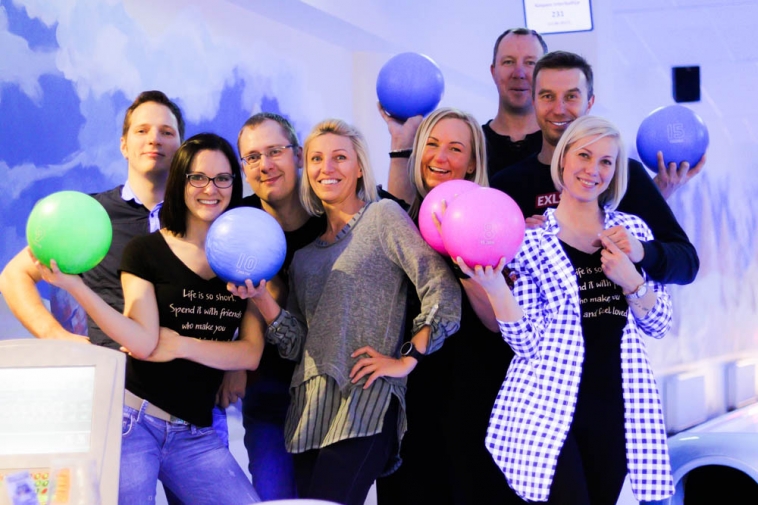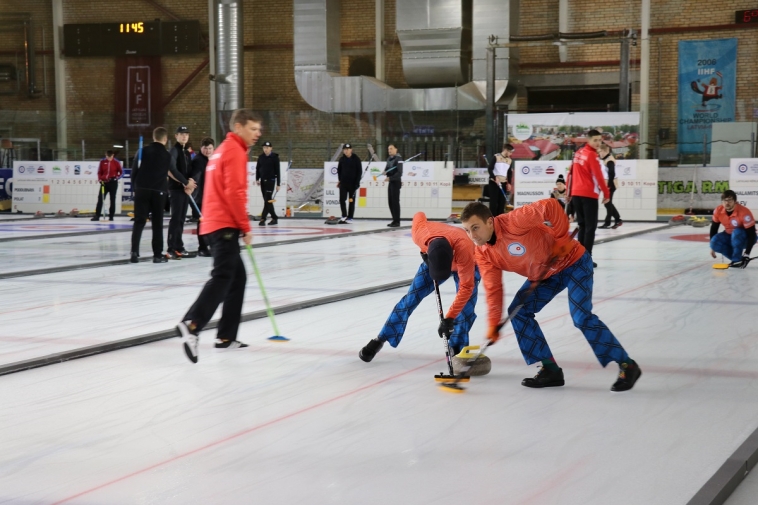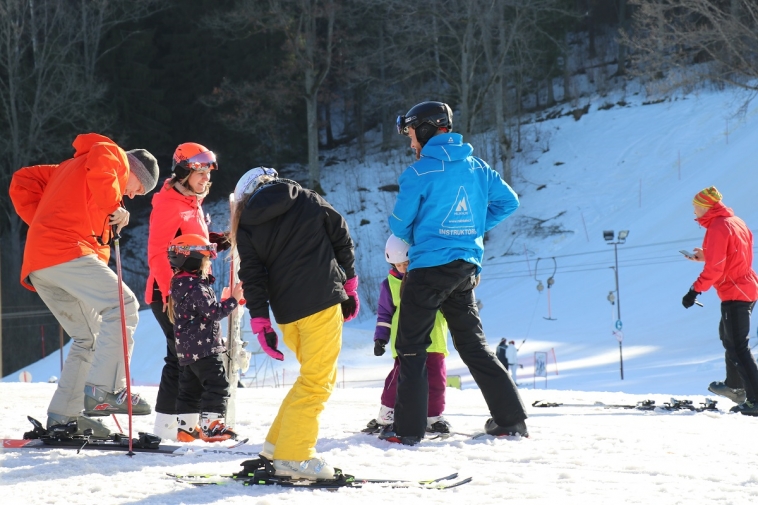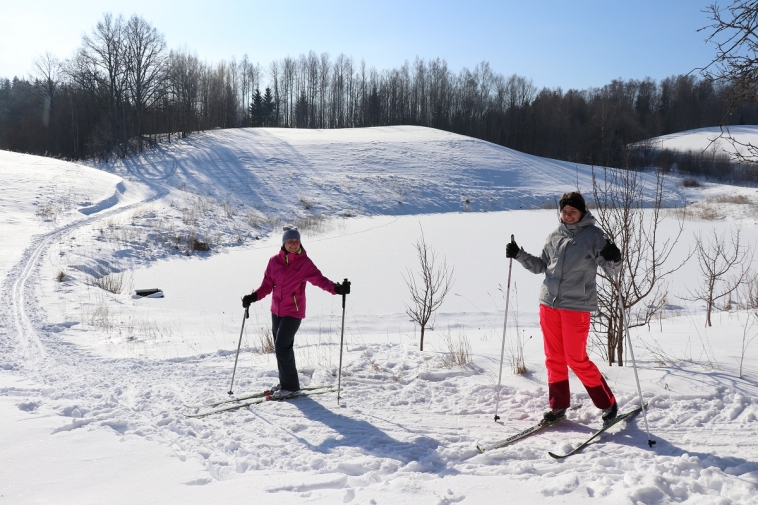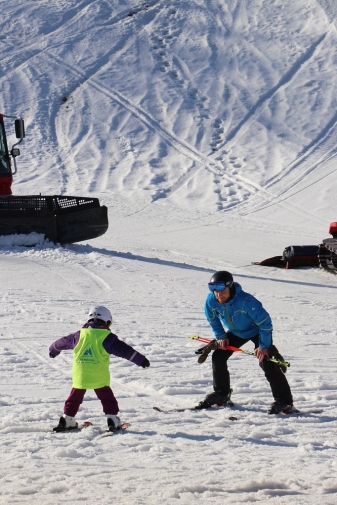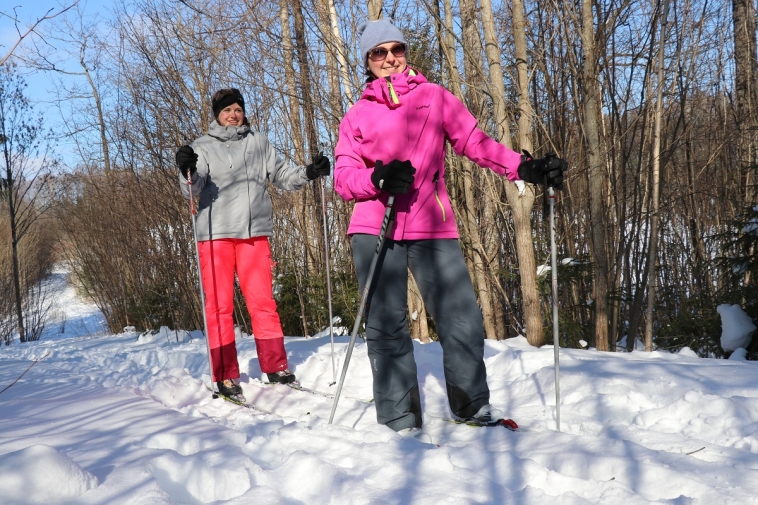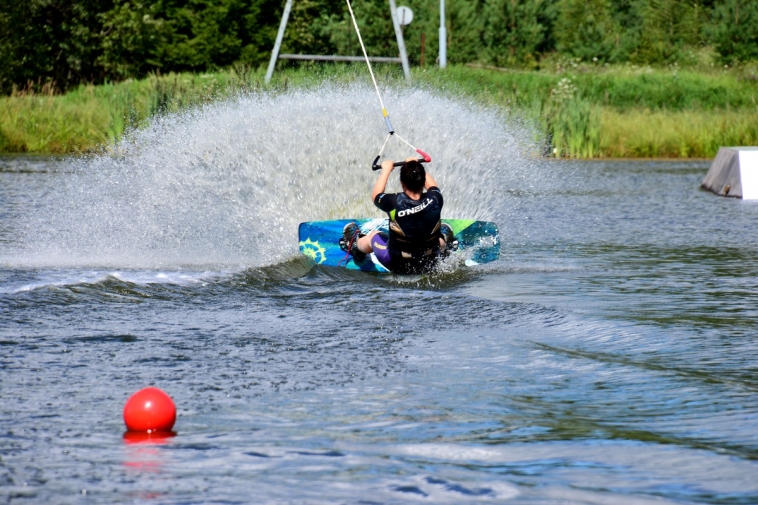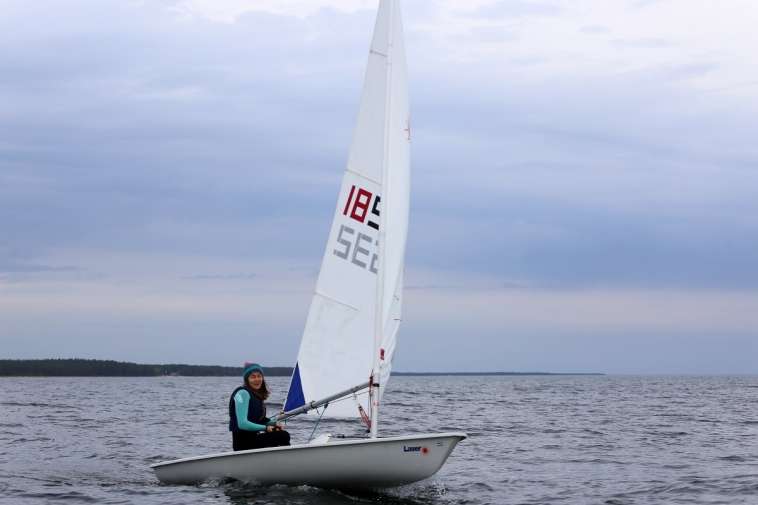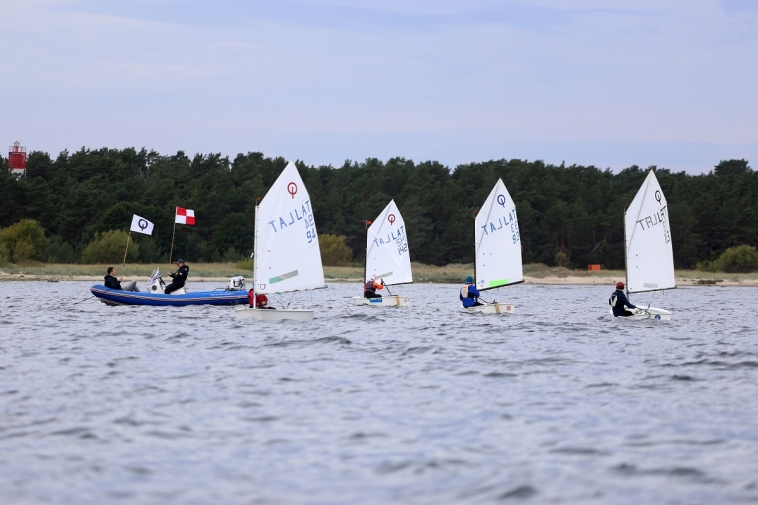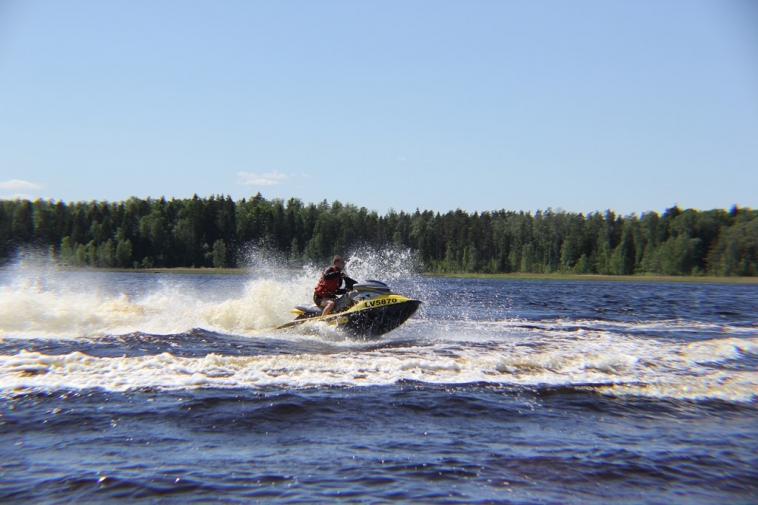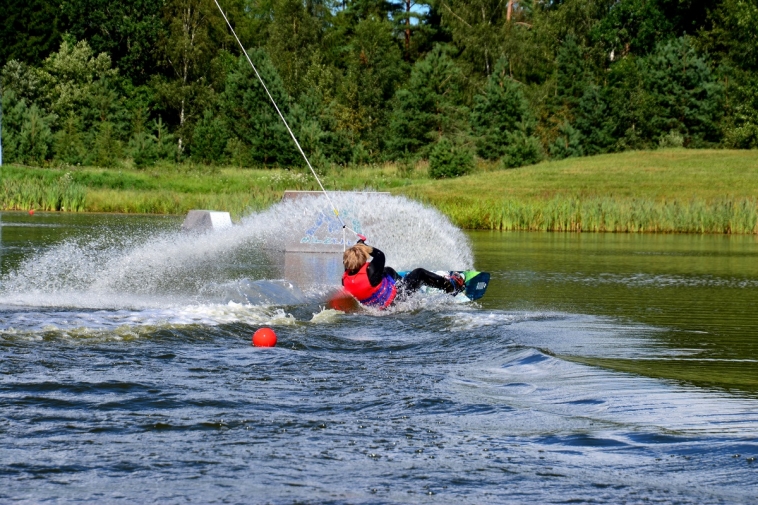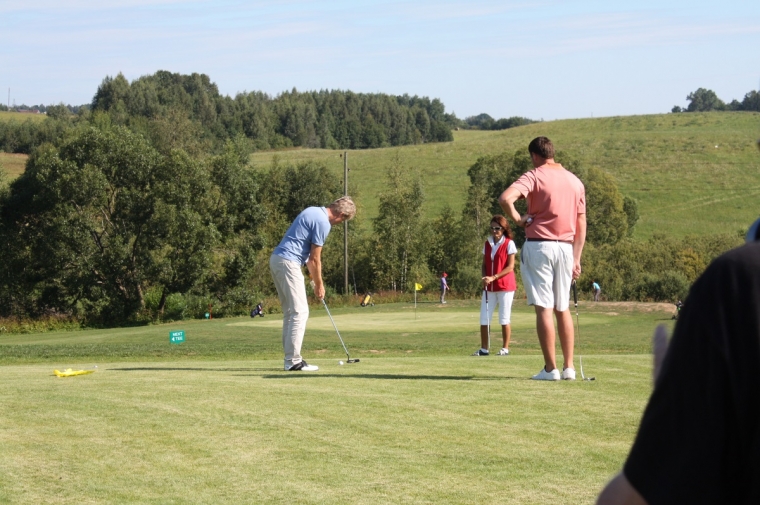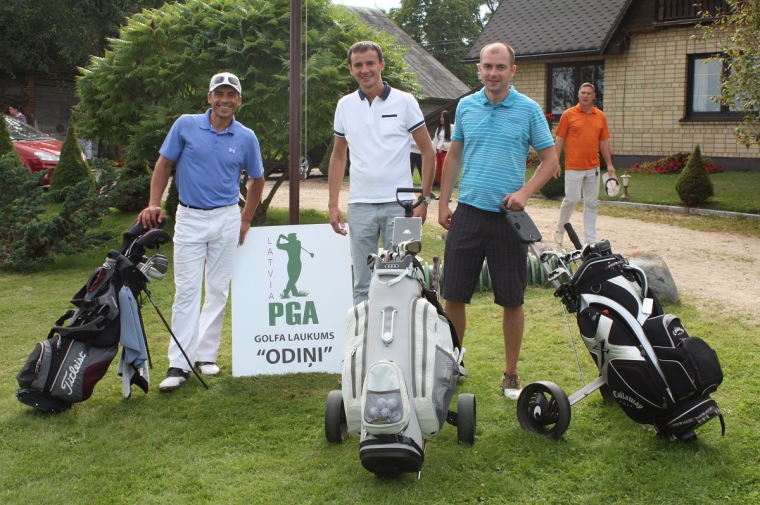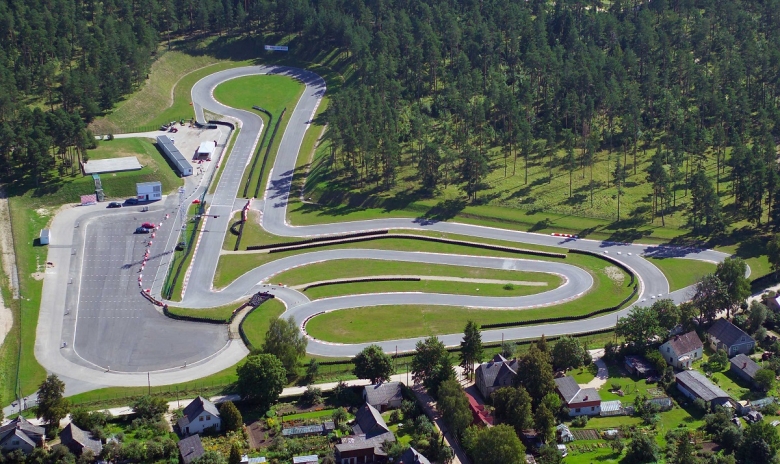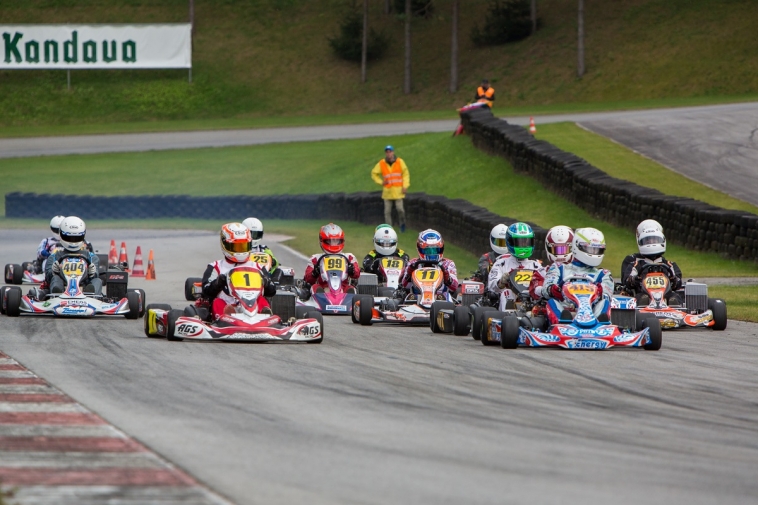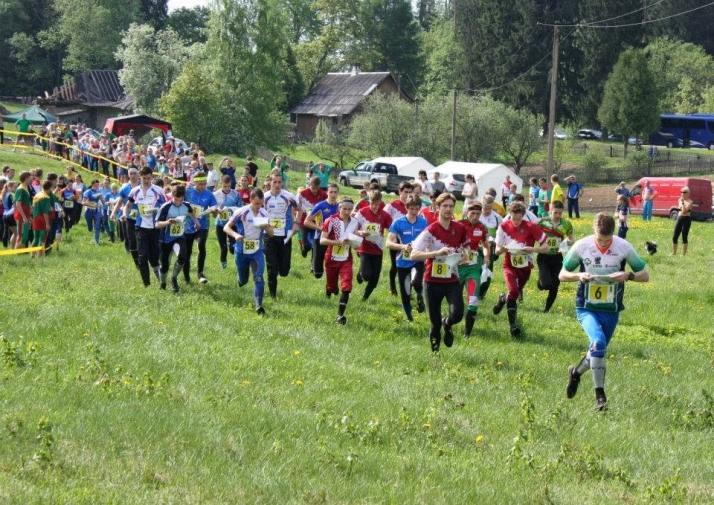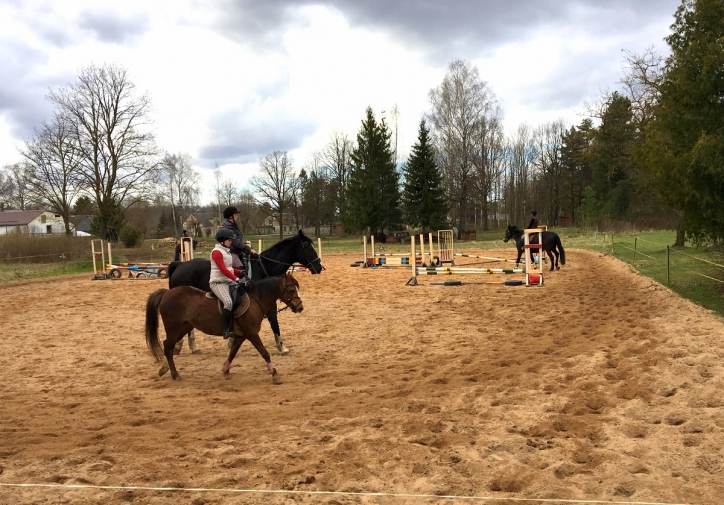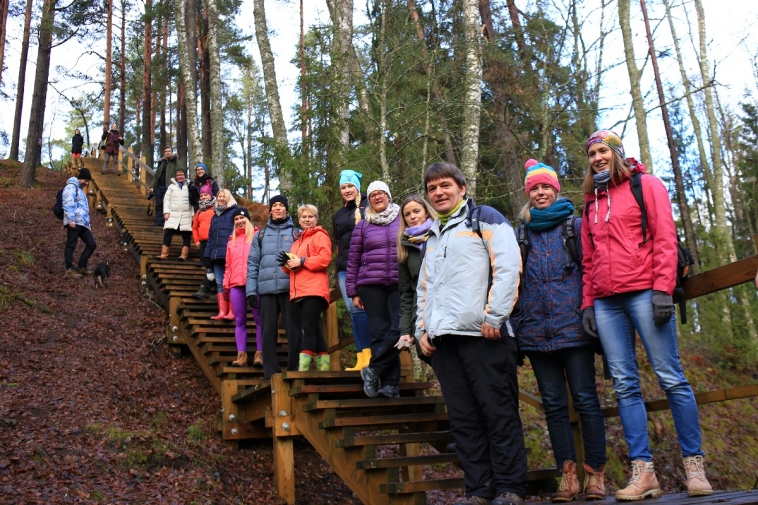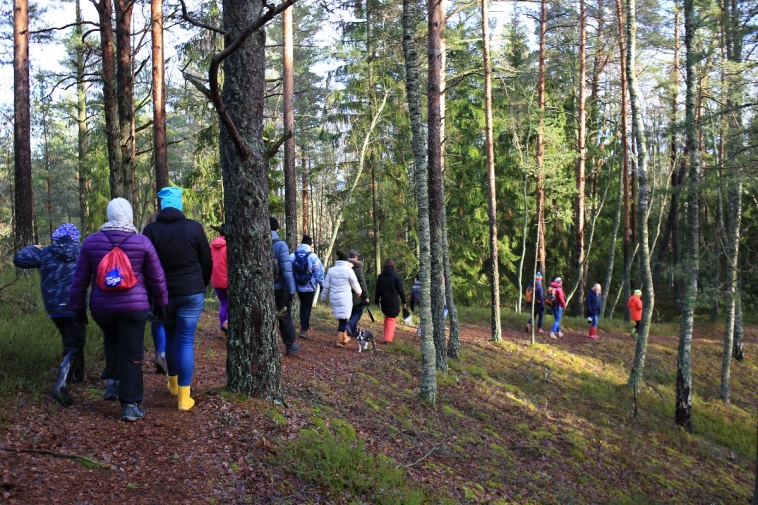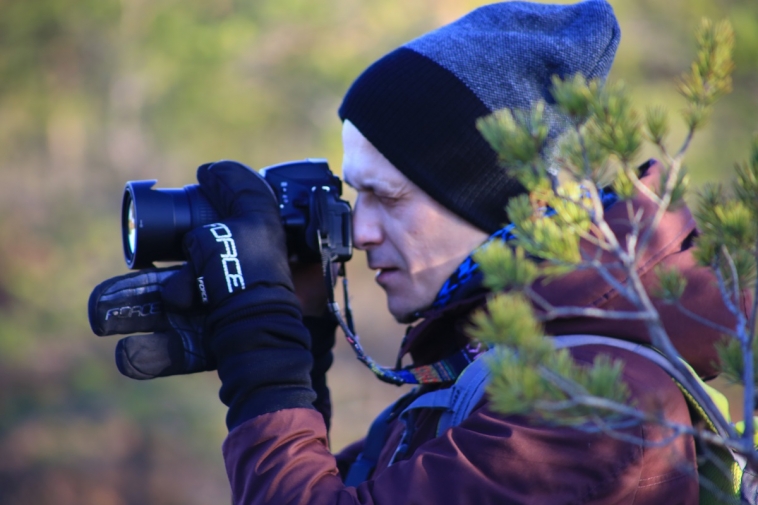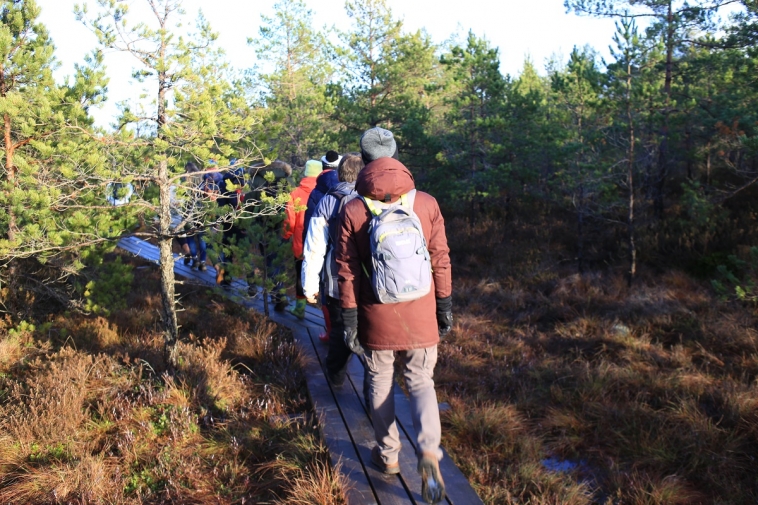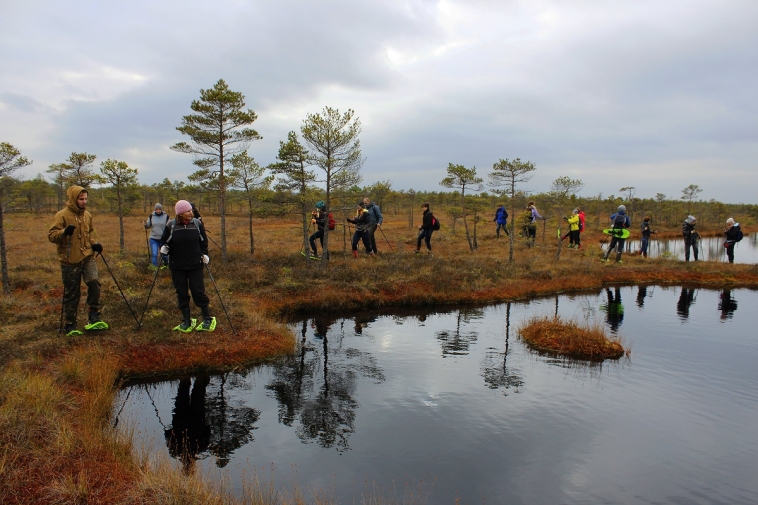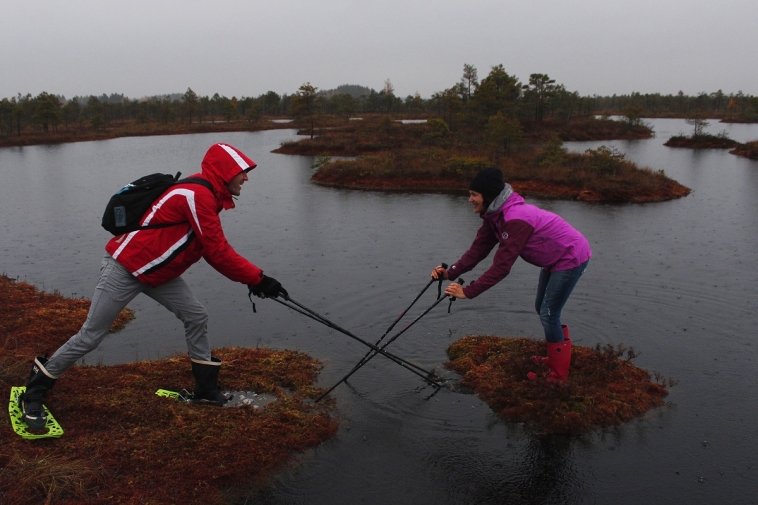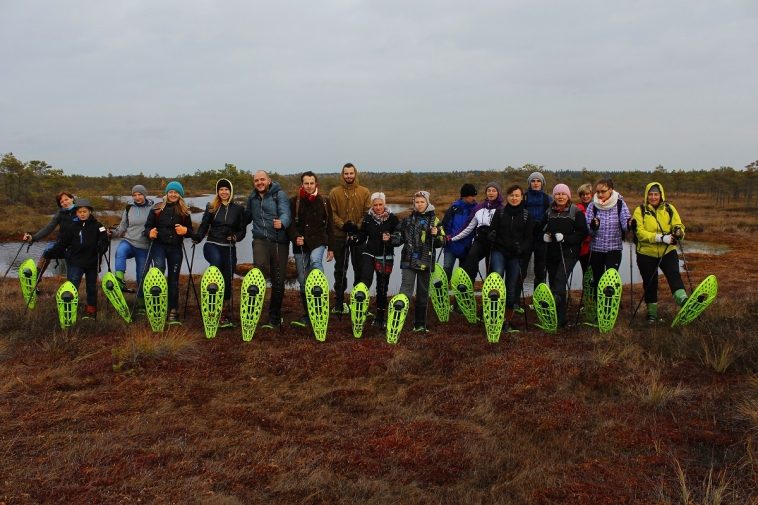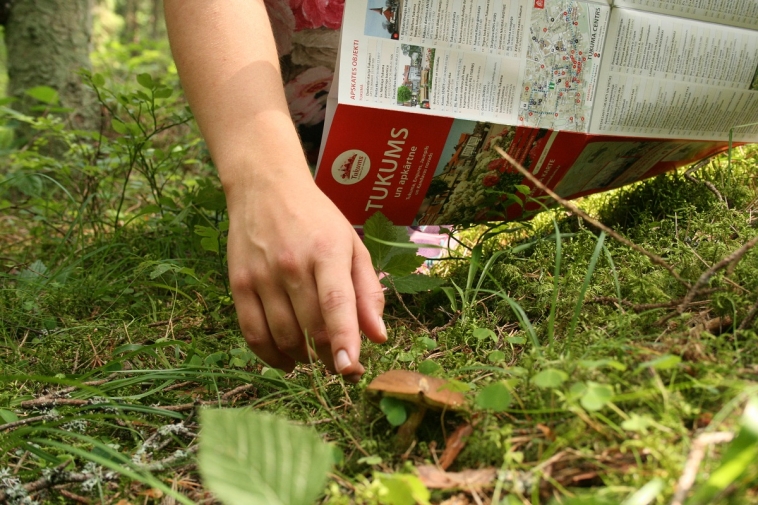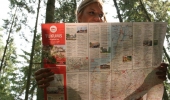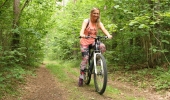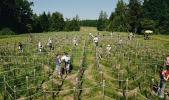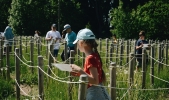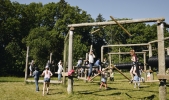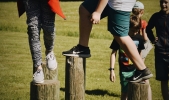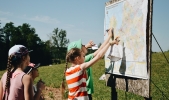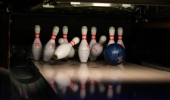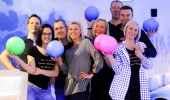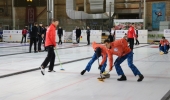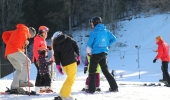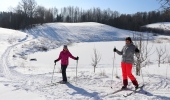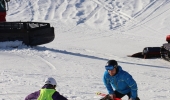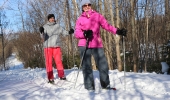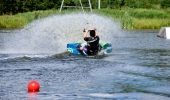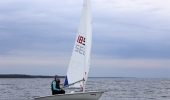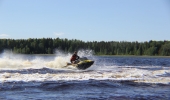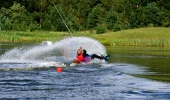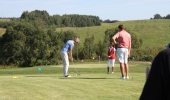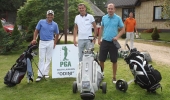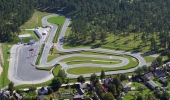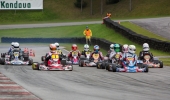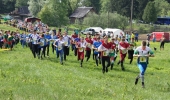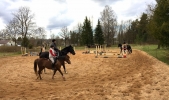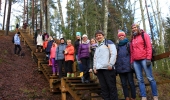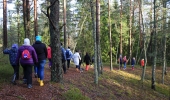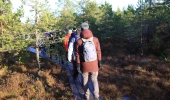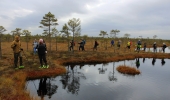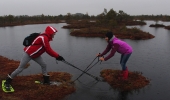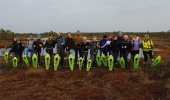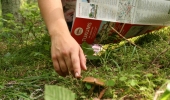 Golf and Croquet
The Tukums golf club "Odiņi"is located near the town, when driving along the Kandavas Street in the direction of Jaunmokas. The golf course has settled in 8.5 hectares and meets all the requirements necessary to hold important golf tournaments on grass courts. Here, the players can rent the golf course and equipment, as well as enjoy the opportunity of learning the basics of the game.
Meanwhile, the Jaunmokas Palace offers to find out more about croquet — an exciting game for the whole family without any age restrictions.
Water Activities
There are several yachts at the Engure Yacht Marina, which can take the travellers on shorter or longer voyages in the Gulf of Riga. You can get as far as the Ruhnu Island and even beyond. The guest house "Smaidas" in Ragaciems, in turn, offers water skiing and kiteboarding activities, while those looking for some fun can enjoy a ride in a three-seater "banana" boat.
The local water reservoir at the recreation centre "Milzkalns" is used for wakeboarding. Here wakeboarding uses a cable, instead of boats. The operator adjusts the speed and the trajectory of the cable, which is why it is a convenient system for beginners, children and more advanced veterans alike. PURE WAKE Wakeboarding Parkin the area of Pūre offers not only wakeboarding, but other water activities, too: an inflatable ring for children, wake skating, and SUP boards. It is worth noting that the linear wakeboarding course here is 291 m long, and it is the only two-level wakeboarding park in Latvia.
SUPs are now available for rides to enjoy the nature also in the Rideļi Mill. Whereas SIA "Labākā vasara" will guarantee exciting and refreshing aqua bike rides, the large inflatable ring, wakeboarding and water skiing on the shore of Apšuciems and Engure or Sekļa Lake.
Entertainment Flights
A special offer for adrenaline lovers. In the vicinity of Tukums, you can try your hand at flying with "Balticbees Jet Team" aviators. Here — at the Tukums airfield ("Jurmala Airport") — one-on-one with a pilot you can try flying in a two-seated attack aircraft L-39C that will take you up into the sky and make you feel what pilots feel when making aerobatics manoeuvres; or in a group of 3, you may enjoy a flight in the aircraft Tiger AG-5B. Before flying, you should undergo training and a health check.
If you are little afraid of flying in a plane, you can try catching the wind by paragliding in the Abava river valley. The flight is conducted together with a tandem pilot in a double paraglide. During the flight, you can shoot a video or take photos. But if this still seems too extreme for you, you can try flying in "Balticbaloon" or "Airkargo" hot-air balloons. The most important is to have the best weather conditions for flying.
Orienteering, Hiking, and Nordic Walking
If air is not your favourite element and you prefer to have both feet on the ground, you can enjoy the fun of orienteering. This is offered as a leisure activity around Lake Jumprava by the camping "Sveikuļi", allowing you to learn orienteering skills, if you do not have them, and to combine it with a picnic and entertainment. It then goes on to turn into a competition among family members and friends, between classes and schools. If you do not feel like orienteering, then you can choose in favour of simple and thematic hiking trips or hiking with obstacles.
Hiking trips to promote Nordic walking are offered by recreational centre "Valguma pasaule". Nordic walking makes the fans of active lifestyle move the whole body and breathe in the fresh air of a pine forest, as you walk along the trails of the area. Active recreation is also offered by the active recreation trail in Pūre created by the society "Pūres dzirnas". The length of the trail is 10 km, and it is suitable for Nordic walking, cycling, walking, as well as jogging or even skiing.
Peculiar and possibly nerve-racking hikes are offered by purvubridēji.lv, which hikes exclusively through bogs.
Adventure Games and Team-building
The association X-UNIT organises various military games, survival challenges and urban alpinism both in the summer and the winter.You get to experience various adventure scenarios in the air, on water and land or through fire.
Furthermore, "Airsoftizklaide.lv" offers a military experience, because airsoft is an entertaining and exciting game — a battle of various levels of difficulty and different strategies. To build a stronger team "Notikumu raktuves" ("Adventure mine") offers going on adventure trails in daytime, as well as at night, going climbing in the forest or urban environment, survival games of several days, orienteering and off-road expeditions — everything you cannot even think of in your day-to-day life.
A slightly different offer: the adventure game "Izlūku gaitās" ("A scout life"), offered in the Ķemeri National Park territory by the creative idea centre "Oranžs". This is an opportunity for everybody to experience the Latvian riflemen's life in the battlefield, to visit battle sites, perform important and slightly dangerous tasks at the German front line. This is an opportunity to build a stronger team, class, or simply to spend a quality time together with friends. New! An opportunity to take part in the special Front-line art workshop.
Geocaching
About 20 geocaches are now set up in Tukums and area. Each geocache is set up with the intention to draw your attention to a point of interest or a simply beautiful place.
Travel by Bicycle!
When you travel with an environmentally friendly means of transportation — a bicycle, you are not only closer to the environment, but it also helps preserve its values. When travelling by bicycle, you are not going as fast as in a car, but the number of things and the charm of places you pass through will be much more impressive. If you are coming from Riga, use a train to get to Tukums, and then start your biking trip at the train station Tukums I!
TOP Cycling Routes
Large Circle around Tukums
The route offers learning about the town and various objects not only in the centre, but also on the outskirts; you can conquer the hillocks and observe the town skyline from various viewpoints. Route length -about 16km. The route is signposted, look for № 2.
Castles and Manors of the Tukums Area
The route covers a distance of 29 km, offering to visit the most noteworthy tourism objects in the area of Tukums, namely, the castles: Jaunmoku Castle and Durbe Manor, Šlokenbeka Manor, as well as the Vecmoku Manor ruins. The route is signposted, look for № 574.
From Tukums to Lake Valgums
It is a one-day route, about 21 km long, which connects to the cycling trails around Lake Valgums arranged by "Valguma pasaule". Suitable also for children. You can start the trip from railway stadions of Tukums or Milzkalne.
From to Lake Kaņieris
It is also a one-day trip. It is 35 – 60 km long (depends on the version you choose). Suitable also for "Sunday" cyclists. It starts and ends in Tukums.
From Tukums to Sea
This is a route for enjoying nature and wind taking you to the shore in Apšuciems, Plieņciems and Ķesterciems. Route length - 50 km, starts and ends in Tukums.
Ancient River Valley of Abava
The route takes you down the Abava ancient river valley or, as the people say, the Switzerland of Kurzeme. The point of beginning and end of the route can be either Kandava or Sabile. The route is about 37 km long, which partly runs along a high intensity road between Kandava and Kuldīga (P-130). The route is signposted, look for № 555.
Large Circle of Jaunpils by Bike
A one-day route covering a distance of 35 km is suitable for those, who are staying in the area of Jaunpils and want to learn more about the area. The road will start at the medieval Jaunpils Castle and lead to the ancient Latvian castle on Kartavkalns, Hell's Hill entwined in legends, and Strutele – the place where the collector of Latvian folk songs and poems Krišjānis Barons was born. The route is signposted, look for № 573.
Other Cycling Routes
Small Circle around Tukums № 1 (3 km)
Forest Circle of Tukums № 3 (12 km)
Cycling Routes at Ķemeri National Park № 552: Forest Circle (16 km), Šlokenbeka Circle (17 km), Lustūžkalns Circle (22 km)
The Green Dune (14 km)
From Tukums to Sea Past Lustūžkalns Mound (40 km)
A Trip over the Hills (51 km)
Around Lake Engure (65 km)
To Cinevilla (34-38 km)
From Tukums to Smārde through Džūkste (55 km)
Around Ķemeri National Park (80 km)
Plains of Zemgale in Ķemeri National Park (22 km)
Džūkste – Lestene – Cinevilla – Slampe (60 km)
Fields and Agriculture of Tukums (72 km)
From Zemgale to Kurzeme (150 km)
Cycling in the area of Jaunpils (32 km)
From Jaunpils to Remte, Zante and Strutele on a Bicycle (41 km)
Beginning of Ancient Valley of Abava River (20 km)
From Kandava to Rūmene Manor (13 km)
From Zante to Vāne (51 km)
All cycling routes look up at Cycling Map here.
Hiking Routes
The little forest circle in the forest of "Sveikuļi"
The route takes you through the forests surrounding Tukums, leading you to peculiar natural formations with unusual and mystical names — the Devil's Eye (Vella acs) and Ghost Lake (Veļezers). It starts off by crossing the former dendrological plantation called the "Vāgners' garden", created back in the day by the horticulturist Fridrihs Vāgners. Whereas, in the final parts of the route, you are taken along another Vāgners' dendrological plantation by Fridrihs' brother in the Ozoliņi suburb — "Lauksargu plantation", to which you will be led through an amazing lime tree alley on the Raudas Street. The route is about 10 km long.
The large circle in the forest of "Sveikuļi"
The route will take you into the world of forest lake lets in the vicinity of Tukums. Lakes Vella acs, Briežacs, Purvezers and Sekļa Lake are only some of them. Here in the forest, among bogs, you can spot a canyon — steep banks next to the Lāčupīte stream. Lāčupīte, which here seems to be merely a narrow stream of water, flows out of Sekļa Lake and through Lake Purvezers reaches the Gulf of Riga. The route is about 15 km long.
To see the biggest boulder and to conquer the tallest peak in the area of Tukums
The route through the northern forests of Tukums will indeed take you to the location of the largest boulder in the area, to reach the tallest peaks reaching only slightly higher than 100 metres above the sea level, and to see the Durbe manor and even perhaps spot the sea. The route is about 12 km long.
Vicinity of Milzkalns and Rauda
According to legend, the terrain and appearance of Tukums and its surrounding area are linked to the Giant's (Milzis) name. Legend has it that Milzu Hill is the final resting place of the Giant mentioned in legends. Another mystical point of interest is Draņķozols (Mischievous Oak tree), to which more than one legends are related. They say that here you are "possessed" by the evil spirit. If you do not get lost here, then the route will be about 17 km long.
From Lake Melnezers to Lake Veļezers across the Āža Hill
This is a route for those who fear not evil spirits, werewolves and other mystical creatures, because it takes you to the most mystifying places of the Tukums area — Lake Melnezers and Draņķozols. But then it changes from the territory of the mystical evil creatures to the bright Āža Hill, which is believed to harbour powerful energies, from which you can source positive energy. The route is about 8 km long.
The Green Dune route
The route takes you from Ķemeri through various forests to the Green Dune. When driving or walking on the forest road from Ķemeri you suddenly find yourself up against a steep wall, where the road seemingly ends, then you have reached the Green Dune — a several kilometres long sand bank covered by a pine-tree forest, which formed as the shore of the ancient Littorina Sea. Once past the Green Dune, the road will take you to the Antiņciems hamlet, and then along the Sulphur Pond plank way back to Ķemeri. The route is about 17 km long.
Winter Fun in the Area of Tukums
The area of Tukums welcomes winter sport enthusiasts, such as cross-country skiers, experienced snowboarders and those, whose winter sports skills are not yet at their best. There are several cross-country trails nearby, but those, who enjoy hiking, can go snowshoeing.
Recreation Centre MILZKALNS
One of the most popular skiing sites for the most stylish enthusiasts of leisure activities. Ten slalom slopes of various lengths (up to 320 m) and difficulty levels, where complete beginners and true skiing gurus will feel at home. The slope is equipped with 8 modern ski-lifts – 3 T-bar type lifts, 4 telescope type, and 1 tablet type lift.
For snowboarders – a snowboarding part with broad and comfy trampolines, challenging enough even for the craziest snowboarders. For beginners – the children's slope suitable not only for kids, but for each and every one, who wants to learn how to ski. For non-skiers – there is sledge hill. A great way to spend time for those, who prefer all types of sliding objects – sledges, polythene, tyre tubes... All slopes are illuminated!
The recreation centre also offers a 700 m long cross-country skiing track in the area of Milzkalns.
Cross-Country Skiing in the Camping SVEIKUĻI
Camping offers a range of skiing tracks for various tastes and skiing skills. Skiing equipment rental is available. For children – a playground and a slope. After skiing, you can warm next to a bon-fire, drink hot tea, and have a picnic.
Cross-country skiing track JAUNŪDRI
Offers cross-country skiing tracks of various lengths in the area of Milzkalns. A picturesque area for nature lovers and fine relaxation, especially for those, who want to escape the city buzz. A picnic can be organised by making arrangements in advance.
Skating and Curling at the Tukums Ice Rink
The ice rink in Tukums has been operating for nearly 10 years now, to promote the activities of children and youngsters on ice and to offer a broader range of relaxation options to others. If you do not feel particularly well on skates, you can visit the skating rink and learn how to skate or simply rent skates and enjoy skating, when the rink is not busy with training sessions or matches, it is open for public skating. You can also play curling at the ice rink. The necessary inventory is available on location. You can organise curling training for groups, such as work teams, schools, or interest groups.