News
12/05/2020
How Tukums TIC will be open by June 9, 2020
The emergency situation in Latvia has been extended until June 9, thus we will continue to work remotely and the TIC doors will be closed.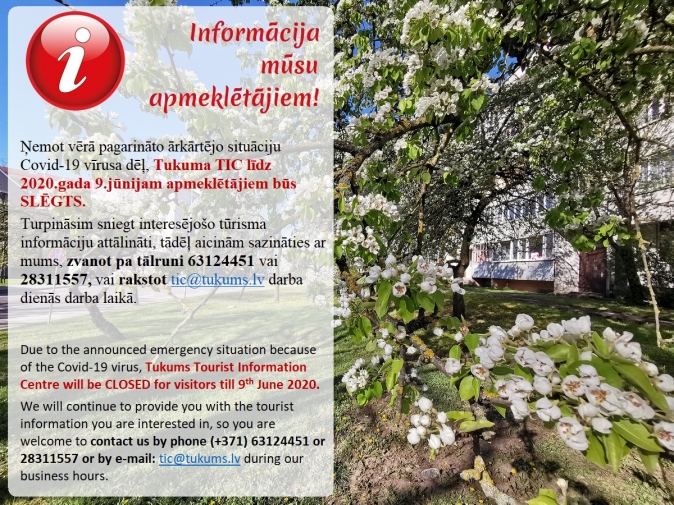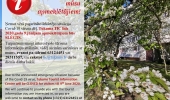 Due to the announced emergency situation because of the Covid-19 virus, Tukums Tourist Information Centre will be closed for visitors till 9th June 2020. We will continue to provide you with the tourist information you are interested in, so you are welcome to contact us by phone +371 63124451 or 28311557 or by e-mail: tic@tukums.lv during our business hours - from 9am till 6pm. In case of urgent questions, please call or write to us. We will be happy to help!
All important information for traveling around Tukums and its surroundings can be found on our website www.visittukums.lv (for Android phone users also in the mobile application Visit Tukums), but tourism maps you can find at the TIC door, both in the waiting room of the railway station Tukums I.
Our advice is that if you are not infected or have been in contact with someone who has been in the affected areas, or you and your family members are healthy, do not rush to relax in supermarkets and other crowded places. But don't sit at home either! Enjoy spring and the beginning of summer by going to nature or to one of the museums in our vicinity, which will open its doors from May 13!